Brawn Biotech,Medicamne,Shilpa Medicare,Mangalam Drugs & Organics,Morepen Laboratories & Laurus Labs Ltd are in race for the coveted Pharma Leaders Innovation Award for Corporate Governance and Sustainability Vision 2017 2017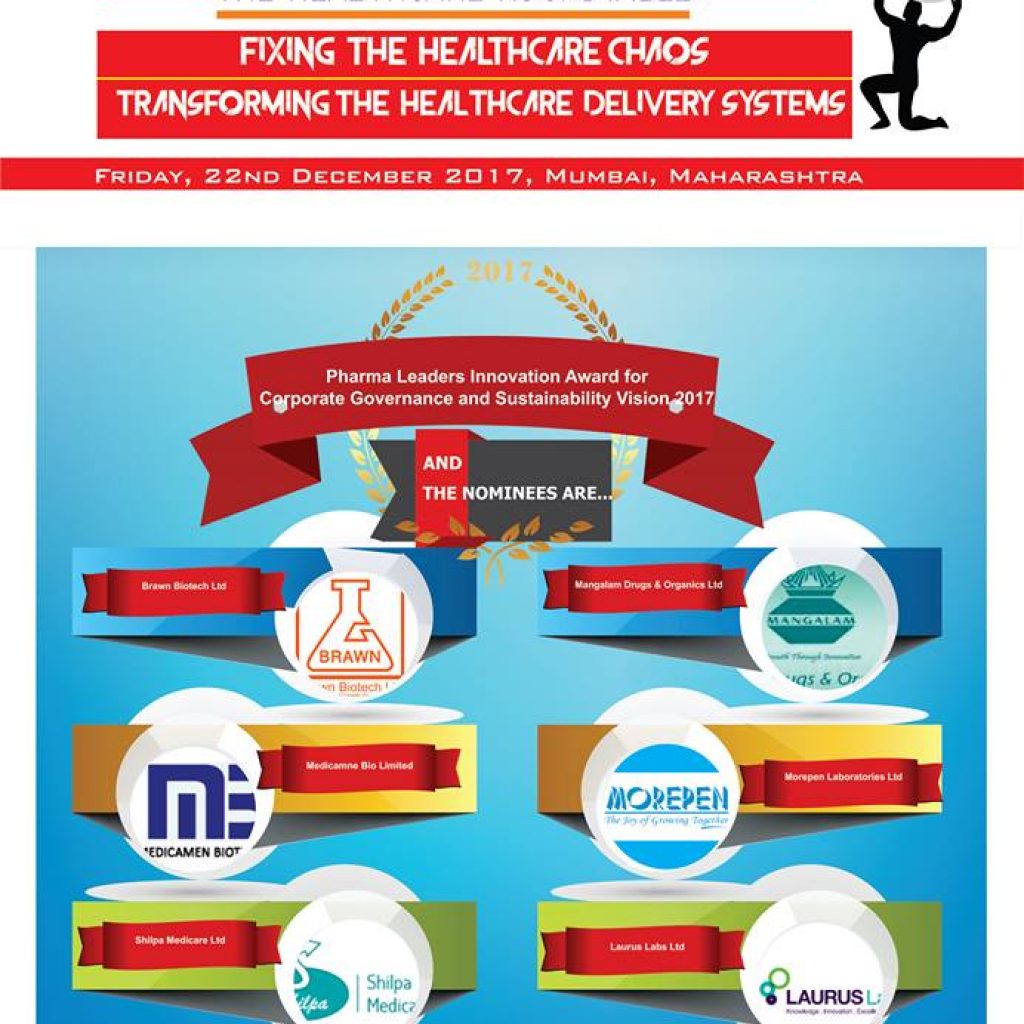 Brawn Biotech,Medicamne,Shilpa Medicare,Mangalam Drugs & Organics,Morepen Laboratories & Laurus Labs Ltd are in race for the coveted Pharma Leaders Innovation Award for Corporate Governance and Sustainability Vision 2017 2017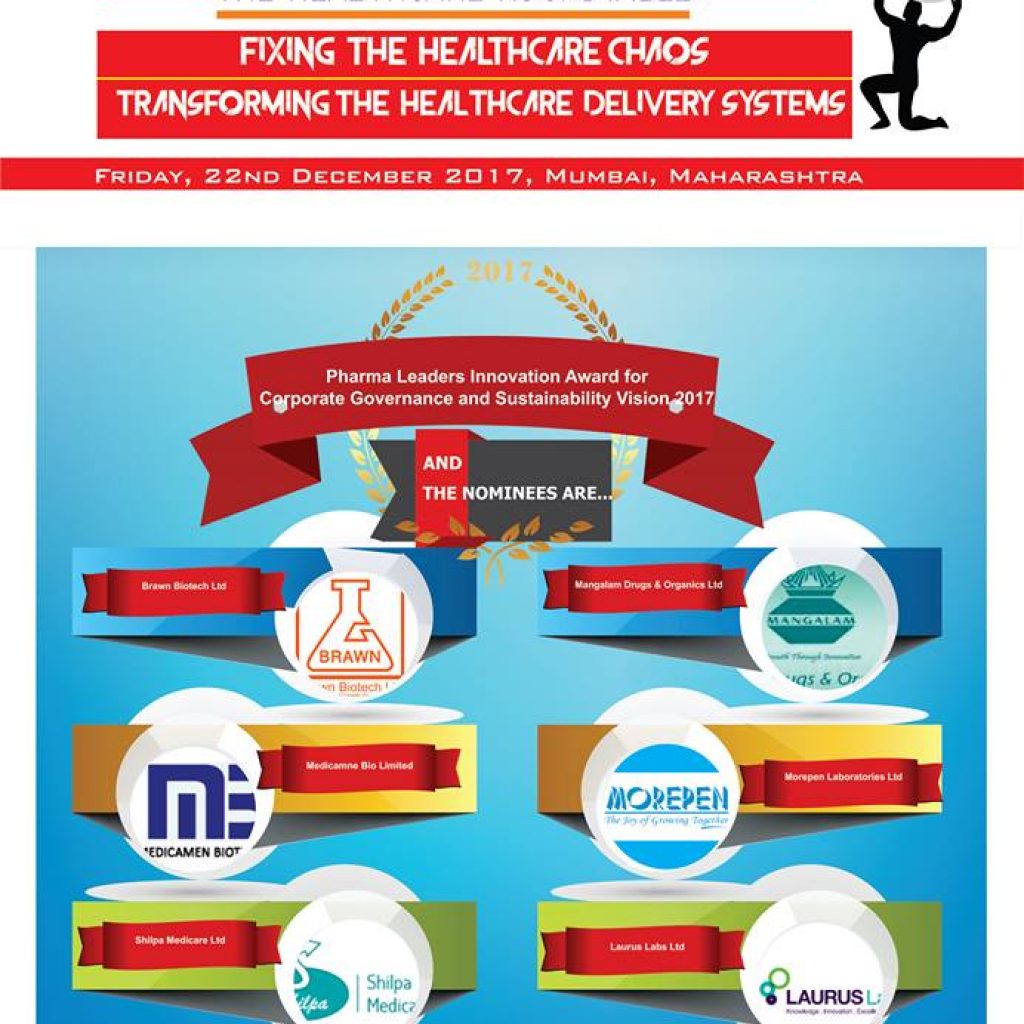 India's pharmaceutical companies are facing a series of regulatory and other hurdles, exacerbated by self-inflicted errors and badly conceived government policies that will hobble the $30 billion generic drug sector. Some companies have started to work together to raise quality and iron out regulatory compliance problems, but others have yet to make serious efforts to help themselves. That needs to change quickly. Top pharma companies are also troubled by other domestic regulatory moves that seek to expand the number of medicines regulated by price-controls and to place restrictions on fixed-dose combination drugs — multiple drugs in single doses, which account for roughly 45% of the industry's sales. This follows a panel finding that 963 fixed-dose combination drugs posed health risks and had no therapeutic justification.
The government also proposes to raise import duties on active pharmaceutical ingredients, the key elements of drugs, to boost the domestic industry and reduce India's over-dependence on imports from China for bulk drugs and APIs. This will likely increase manufacturers' costs for finished products.
Here are the final Six Nominees for the prestigious Pharma Leaders Innovation Award for Corporate Governance and Sustainability Vision 2017 at the historic 10th Annual Pharmaceutical Leadership Summit & Business Leadership Awards 2017
Pharma Leaders Innovation Award for Corporate Governance and Sustainability Vision 2017
1. Brawn Biotech Ltd. (055)
2. Medicamne Bio Limited. (056)
3. Shilpa Medicare Ltd. (057)
4. Mangalam Drugs & Organics Ltd. (058)
5. Morepen Laboratories Ltd. (0459
6. Laurus Labs Ltd. (060)

Ranked by Industry experts, Pharma Leaders is arguably the India's largest & most trusted healthcare communication company specializing in executing high profile research findings, media broadcasting, healthcare campaigning & producing highly acclaimed world-class events once in a year .We are one of the very few global healthcare company with leadership positions in reaching out to the key sectors & stakeholders of pharmaceutical and life sciences, healthcare firms, hospitals, medical services, top notch opinion makers in the medical profession & other disciplines associated with healthcare industry
Pharma Leaders research findings are often cited at various credible places & the annual awards are most awaited prestigious, coveted & credible healthcare leadership awards conferred to the trendsetters & path-breaking companies. Unlike other companies, Pharma Leaders refuses to follow the traditional approach in reaching out to the final rankings based on false & ambiguous reports which deny the high performing companies, though small but rich in innovative practices & often ignored by the mainstream media & lost out to the biggies. The robust selection process at Pharma Leaders awards are a year long process where only innovations & out of box ideas triumph.