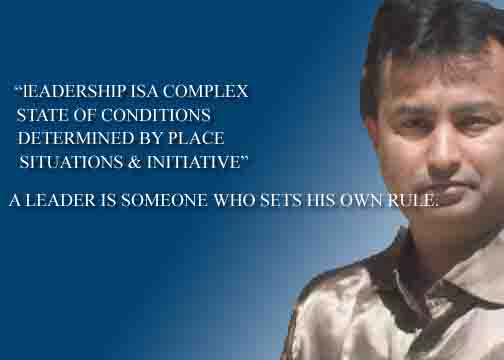 The Editorial board is composed of top brains in the Healthcare Industry with wide-ranging areas of expertise. Their primary responsibility is to write Pharmaleaders's editorials, which represent the voice of the board, its editor and the publisher. The board is part of the PL's editorial department, which is operated separately from the Editorial Newsroom, and includes the Letters to the Editor and Op-Ed sections. Besides this the Board has an extended family of Freelance Journalists & Guest Editors & Columnists. The correspondents all over the world bring the international news to the readers. The news and views enjoyed by readers through the print editions are now available to the Global readers through the Digital editions of Pharmaleaders. It has, as you may well know, is a market leader at home, making up for 90 per cent of the news coverage here. The position results from a decade of experiance spent in building India's best team of reporters and correspondents, with a reach in every district and small town of the country. No less, is that position due to the speed, accuracy and balance with which we are known to serve our news. You have only to flip through in internet to search, to get an idea of "PHARMALEADERS's impact on the nation. Indeed, with pride and great responsibility we say we are the eyes and ears of India.
---
Mr. Shivnath Thukral
Group President
Corporate Branding & Strategic Initiatives
ESSAR Group
Shivnath Thukral recently joined Essar as its Group President, Corporate Branding & Strategic Initiatives. In this position, Shivnath is responsible for strategically reaching out to various stake holders to appropriately position the Essar brand.Before this, Shivnath spent 14 years in NDTV, India's largest television news channel. In his last role, Shivnath was the Group Business Editor & Advisor Strategy with NDTV. In his time spent with NDTV, Shivnath gained a rich experience of analyzing Indian businesses, financial markets and economic affairs. Shivnath was also the Managing Editor of NDTV Profit and instrumental in setting up of NDTV's business channel. He is among the most trusted faces in business journalism India has produced. With more than 14 years of experience in television as a presenter and a moderator, Shivnath has built a reputation of engaging India's top CEOs and politicians on the same platform with equal elegance.
Among Shivnath's biggest interviews are prominent personalities like Ratan Tata, Mukesh Ambani, Anil Ambani, NR Narayanamurthy, Nandan Nilekani, Kumarmanglam Birla, Anand Mahindra, LN & Aditya Mittal, Richard Branson, Vijay Mallya, Arun Sarin, KV Kamath, P Chidambaram, Lalu Prasad Yadav, Praful Patel, Jean Claude Trichet of ECB and Dr YV Reddy of RBI.
Mr. Kewal Handa,
Promoter Director
Salus Lifecare Pvt Ltd.
Kewal Handa has been as Managing Director of Pfizer Limited, India since 2005 to 2012. Prior to this, Kewal served as Executive Director – Finance, Pfizer Limited. Kewal was also the Managing Director of Wyeth Ltd.Kewal was declared Transformational Pharmaleaders of the Decade in2012 by Pharmaleaders Magazine at 5th Annual Pharmaceutical Leadership Summit & Business Leadership Awards.During his twenty years with the company, Kewal Handa has been entrusted with positions of increasing responsibility. He has a broad range of experience and has risen above his portfolio as Chief Financial Officer (CFO) by being a key contributor to shaping the future of Pfizer. He has demonstrated leadership and excellence in strategically guiding Pfizer Limited through three mergers with Parke Davis – Warner Lambert (India) Private Limited, Pharmacia and Wyeth Ltd. respectively. Kewal has radically changed the mindset and skill sets of colleagues across the organization to achieve these goals and help them capture market opportunities.His ability to complement strengths and overcome weaknesses has helped maximize value from mergers and create a strong organization.Under his leadership, Pfizer India became one of the top ten pharmaceutical companies in India. Pfizer has been growing consistently above the market, Indian companies and MNCs due to new initiatives and innovative strategies implemented in the last few years. Kewal has constantly challenged the rules of the game – whether it was making Pfizer India the first MNC to enter into the branded generics space in India or explore a unique partnership with the Government to increase access.Building a diverse organization is one of the Kewal's key focuses. As part of this, he has driven the various teams to hire and retain women colleagues in management and most importantly in sales positions – an initiative unheard of in the Indian pharmaceutical industry. He has managed this by sensitization and developing policies that are women friendly. These initiatives are now case studies and were showcased at a ministerial round table held in Turkey.Kewal played a critical role to make Pfizer India the first MNC to enter into the space of branded generics. Pfizer India paved the path for the others to follow. These products are not only growing faster than their competitors but also growing in the therapeutic areas. Kewal has ensured that Pfizer globally is benefitted by India, not only as a market but also as a service provider. He painstakingly worked with several stakeholders across the global organization to showcase the India potential, thus drawing funds into India. The organization went through radical change from launching 2-3 products in one decade to building capability and launching 50 products.
Kewal is recognized as an industry expert on issues concerning the pharmaceutical sector. During his tenure of Vice President of the Organization of Pharmaceutical Producers of India (OPPI), he had been at the forefront of the industry's efforts to resolve issues pertaining to the pharmaceutical sector.Kewal has diverse experience in Finance, Commercial, Strategy and Business Development, Corporate Affairs etc. Prior to being the Finance Director of Pfizer Ltd., he was heading the Animal Health business of Pfizer India. Kewal also has experience in other sectors like Engineering, Consumer and Project Finance in companies like Schrader Scovill, SICOM, HLL & Vidyut Blades.Kewal is the past President of All India Management Association (AIMA), a Committee Member of the Confederation of Indian Industry (CII), a past member of the Managing Committee of the Bombay Chamber of Commerce & Industry and the Chairman of the Pharmaceutical Committee – ASSOCHAM. He is also a member of the Governing Boards of IIM, Raipur and was the independent Board Director and Chairman of audit committee at Alfa Lava ltd, . Kewal is a qualified Management Accountant and Company Secretary and has a Masters Degree in Commerce. He has completed the Pfizer Leadership Development Program from Harvard University and the Senior Management Development Program from IIM, Ahmadabad. He has also done a course on Marketing Strategy from Columbia Business School.
Kewal was awarded the 'India CFO 2004 – Excellence in Finance in an MNC' by International Market – Assessment Group, the Bharat Shiromani Award in 2007 and the Pharma Leaders – Pharma Professional of the year 2010.Kewal is presently Promoter Director of Salus Lifecare Pvt. Ltd. and Strategic Adviser to various companies.
Shenaz Z Khaleeli
Co-Founder and Technical Services Director PharmaLeaf India Private Limited & Director, Salus Lifecare Pvt Ltd.
Shenaz Khaleeli is a highly qualified regulatory affair professional with a vast experience in clinical trials, development, manufacture and commercialization of NCE & generics supporting bio pharmaceutical, devices and life sciences companiesin a career spanning over 24 years.Regulatory strategies, Technical writing (summaries/overviews), dossier management, review and publishing of regulatory documents in CTD format for NDA/ANDA/MAA/ASEAN Dossiers for various dosage forms like the oral, soft gelatin and Injectable in paper and electronic submission. Network of local consultants to hold the license, whet the submission package and manage agency liaison for submissions and approvals.Global Regulatory Compliance:Liaison with technical cross- functions to maintain regulatory compliance throughout the life cycle for existing products and support file renewals, variations and quality/safety/label/pharmacopoeia updates in compliance with International laws and global regulatory standards (GMP, GCP, GLP etc).Projects across therapeutic areas:Strategies for all therapy areas (Cardiovascular, Respiratory, Critical Care, Oncology, Endocrinology etc).Projects involving products of varied origin:Strategies involving Stem cells, newchemical entities/generics, biologicals, vaccines biotechnology/biosimilar, herbals, nutraceuticals, veterinary, cosmetics etc.
Key Accomplishments
Business women of the year 2012 from PharmaLeader under the ministry of commerce and Pharmexcil for ongoing contribution in international regulatory affairsBoard Member of Zun Foundation:NGO dedicated to women and childrencreating awareness on health via education and family welfare activities. PharmaLeaf India Private Limited: Technical Services Director :Established a Regulatory Specialist Knowledge Process Outsourcing(KPO) providing quality cost effective customized value added services to domestic and international clients facilitating global access.Strides Arcolab Limited : Head Regulatory Affairs:Recruited, trained and establishing a Technical & Market desk of 25 persons filing applications for registering generics of a wide range of formulations in India, Regulated Markets (US, EU, Canada, Australia, S. Africa) and ROW (LATAM, CIS, SE Asia, Africa) AstraZeneca India Limited: Regulatory & Corporate Affairs Manager:Regulatory and IPR strategy for approval of new drugs in the field of infection, cardiovascular, oncology, Endocrinology, respiratory etc and medico marketing of drugs for cardiovascular, maternal healthcare, hormones and infection therapy.Themis Medicare: Medical and Regulatory Manager:Clinical development, regulatory approvals and medico marketing of new drugs in the field of neurology, anesthesia, cardiovascular and infection therapy.
Mr. Ranjit Shahani
Vice Chairman & Managing Director
Novartis India Ltd.
Ranjit Shahani is President of OPPI (Organisation of Pharmaceutical Producers of India) and Country President responsible for the overall operations of the Novartis Group of Companies in India.A Mechanical Engineer from Indian Institute of Technology, (IIT) Kanpur and MBA from Jamnalal Bajaj Institute of Management Studies, (JBIMS), Mumbai, he started his career with ICI in India in their businesses of Fibres & Speciality Chemicals. Later, he rose to the position of General Manager with ICI / ZENECA U.K., overseeing their Asia Pacific and LatAm operations for their Petrochemicals and Plastics division.This was followed by a period as CEO at Roche Products Limited, after which he moved to Novartis in India in 1997, following the merger of Sandoz-Ciba.Mr. Shahani was President of OPPI from 2001-2007. He is Past President of the Bombay Chamber of Commerce and Industry, President, Swiss Indian Chamber of Commerce, and was on the Council of the International Federation of Pharmaceuticals Manufacturers & Associations (IFPMA), Geneva. He is a thought leader in the Pharmaceutical Industry and has been actively involved in lobbying for a strong Product Patent law in the country and Data Protection and liberalization of the price control mechanism for Pharmaceuticals. He has also strongly canvassed for deterrent legislation against counterfeit drugs.
Dr. Krishna M. Ella
Chairman & Managing Director
Bharat Biotech International Limited
Dr. Krishna M. Ella pursued his early education in India and acquired his Postgraduate Degree in Agricultural Sciences with Distinction and Gold Medals. After working with Sandoz (I) Ltd and Bayer, he moved to the US for Higher Studies on a Rotary Foundation Scholarship.Dr. Ella was awarded his Doctorate from the University of Wisconsin-Madison in Molecular Biology. He received the National Research Service Award from the National Institute of Health, Bethesda, Maryland and became a part of the Research faculty at the Medical University of South Carolina- Charleston.As a scientist par international standard, well versed in the Plant/Human/Yeast systems, Dr. Ella has more than 30 scientific publications to his credit in peer reviewed academic journals. His expertise in Gene Expression Systems has been well acclaimed and demonstrated, internationally.He is a member of various high level Commissions viz., X Five Year Plan – Biotechnology, Government of India, Co-chair, Human Resources & Innovation, National Biotech Policy, GoI (2004-05), Co-chair, High Technology Cooperation Groups (HTCG) – Indo-US Governments, National Task Force – Industrial Biotechnology, GoI and member of Confederation of Indian Industry's National Council on IPR. Chairman of Federation of Indian Chambers of Commerce and Industry (FICCI) – Biotech Committee, he is also the Advisor for many State Governments on Biotechnology.Dr. Ella is the first recipient of the Best Entrepreneur of the Year, 2003. He founded and established Bharat Biotech International Limited in 1996 along with his wife Suchitra Ella. The Company today, is on the forefront of Indian Biotechnology engaged in R&D, manufacturing and marketing of vaccines
Dr. Ramakanta Panda
Vice Chairman and
Cardio Vascular Thoracic Surgeon
Asian Heart Institute
Dr Panda's list of global accomplishments received another world-class attestation … back home in India. In January 2009, Dr Panda and his AHI team successfully performed a redo bypass on the Indian Prime Minister Dr Manmohan Singh. And, in 2010, Dr Panda joined a select roster of Indians who have been awarded India's third highest civilian honour – the Padmabhushan. This is the latest chapter in a remarkable life of a modest schoolboy from Orissa who has achieved and surpassed all his childhood dreams. And from being a star student at AIIMS to a world-class cardiac surgeon, his story makes for a compelling telling. Dr Panda has words of counsel for the young minds who seek to emulate him: "Unless you believe that you can succeed, you never will. Take risks, but begin in a modest manner. Nothing prevails without common sense."
Dr Bansi Lal
President -R&D.Exe.Director at Calyx Chemicals & Pharmaceuticals Ltd.
Dr. Bansi Lal, is the President and Head of Department of our Research and Development team. Dr. Bansi Lal has obtained a Bachelors degree in Science from Jammu and Kashmir University and a Masters degree in Science from Jammu and Kashmir University, Doctorate in medicinal chemistry from Central Drug Research Institute, Lucknow, Post Doctoral Research Associate in organic chemistry from Steven's Institute of Technology, USA and Post Doctoral Research Fellowship in organic chemistry from Indiana University, RIA University, USA. Dr. Bansi Lal has 37 years of experience and, prior to joining our Company, was associated with Hoechst Marion Roussel Limited and Nicholas Piramal Research Centre. Dr. Bansi Lal core areas of competence are drug discovery, synthetics chemistry, patents and administration.
Malvinder Mohan Singh
Executive Chairman, Fortis Healthcare Limited
Malvinder is a dynamic, young business leader who has made a mark on the global landscape by simultaneously pursuing the twin objectives of business for profit and for public good, in a way that positively impacts lives.With the intent of providing broad based world class services through transformative business and delivery models, Malvinder is shaping the contours of the healthcare and financial services industries and driving their evolution.In Healthcare, Malvinder incubated and established Fortis Healthcare Limited, in the late 1990's. Since then, he has been instrumental in transforming it into a leading healthcare delivery company in India and more recently in Asia, as the largest emerging healthcare organisation.With a vision of making quality healthcare services accessible to all, he continues to assiduously pursue this objective, to make it a reality, using innovative business models.In the Financial Services and Insurance sectors, Malvinder has business interests through Religare Enterprises. As Chairman of the company till 2010, he evolved Religare's strategy of creating an integrated financial services organization in India and an emerging global asset management platform.
Previously, Malvinder was Chairman, MD and CEO of Ranbaxy Laboratories. He led the expansion of Ranbaxy through a series of strategic partnerships and acquisitions resulting in Ranbaxy becoming a top 10 generic pharmaceutical company, globally. He spearheaded the coming together of Ranbaxy and Daiichi Sankyo, to create the world's fifteenth largest pharmaceutical company – a move seen as a game-changer by industry experts.Malvinder strongly believes in the ability of people to do extraordinary things, in challenging environments. In a precedence setting move, he entrusted the management of Religare to a professional management team by stepping down as Chairman of the company in 2010. He continues to oversee his family's majority interest in Religare, as shareholder.Malvinder has always supported strategic business decisions in the best interest of the companies he has led and continues to lead. The sale of his personal stake in Ranbaxy to Daiichi Sankyo, to secure longevity and a place for Ranbaxy as a top ranking Global Pharmaceutical Company and his decision to exit investments in Parkway Healthcare, emphatically demonstrated his ability to steer his companies, always keeping the best interests of its stakeholders, in mind.Malvinder has a strong personal belief in the social responsibility of individuals and corporates. With a focus on affordability and accessibility to life saving medicines in emerging and under developed countries; he channelled resources towards innovation, to reduce the cost of ARV medication and for the development of a new low cost synthetic anti-malarial drug. He keenly supports initiatives to provide curative and preventive healthcare to the under privileged in India's villages and urban slums through various foundations and trusts.Malvinder is a member of the Board of Visitors at the Fuqua School of Business (Duke University, USA) and the Board of the Indian Council for Research on International Economic Relations (ICRIER). He was a member of the first batch of the Young Global Leaders initiative of the World Economic Forum. A graduate in Economics, he earned his MBA from the Fuqua School of Business, Duke University, USA.
Dr Mukesh Hariawala
Cardiac Surgeon, Research Scientist & Healthcare Economist
Director of International Programs, Jaslok Hospital
Dr Mukesh Hariawala is an Indian American Cardiac Surgeon and an internationally acclaimed Healthcare Economist. In a 25 year career spanning across 3 continents, he has accomplished pioneering research work from Tufts and Harvard universities from Boston, US on Angiogenesis and Stem Cells. He is the author of the " Triple Heart Therapy " protocol and is its Principal Investigator at Mumbai's Jaslok Hospital. Also, he is the recipient of " The 1st National Angiogenesis Award " presented in 2012 by Padmashree D Y Patil where President Abdul Kalam is a Patron.
Dr Hariawala is a coveted Triple Fellow of elite surgical societies including " Royal College of Surgeons of England, The American College of Surgeons and International College of Surgeons . Additionally, he is a featured invited Keynote speaker at national and international conferences and frequently presides as scientific program Chairman.In 2009, Dr Hariawala became one of the first cardiac surgeons in the world to graduate with an " Executive Healthcare MBA " degree from The University of Tennessee. He subsequently got invited as a Visiting Faculty specializing in teaching " International Healthcare Systems ". In the business world, he presides over as a Board Director on few Indian and American corporations and is a Brand Ambassador for top cardiac surgical device manufacturers. In 2012, Dr Hariawala was conferred the prestigious " India's Most Admired Surgeon " award for scientific excellence by Maharashtra Governor K Sankaranarayanan.
Dr. Kiran Mazumdar-Shaw, Chairman, Biocon Ltd.
Chairman & Managing Director Founder Entrepreneur, 1978 is declared Gobal Indian of the Year 2012 by Pharmaleaders Magazine at 5th Annual Pharmaceutical Leadership Summit & Business Leadership Awards.A successful technocrat of global standing, Ms. Shaw heads India's leading Biotechnology enterprise, Biocon. She is highly respected in the corporate world and has been named among TIME magazine's 100 most influential people in the world. Recently, Economic Times placed her at India Inc's top 10 most powerful women CEO for the year 2012. Her pioneering efforts in biotechnology have drawn global recognition both for Indian Industry and Biocon.Ms Shaw chairs Karnataka's Vision Group on Biotechnology and also served on the Board of Science Foundation, Ireland. She presently serves on the Advisory Council of the Government's Department of Biotechnology where she has been instrumental in bringing government, industry and academia together, to chart a clear and progressive growth path for Biotechnology in India. She is also part of the Prime Minister's Council on Trade & Industry in India and the US-India CEO Forum. Ms. Shaw serves as Member, Governing Body and General Body of the Indian Pharmacopoeia Commission, an Autonomous Body of the Government of India. She is also a member of the Union Commerce Ministry-instituted committee to advise the government on India's export promotion strategy. She is a member of committee of Indian National Corporate governance policy to prepare a draft for a concept paper. She serves as a Member of the Eminent Persons Group of the Competition Commission of India, New Delhi. She is a Member of India Advisory Board for the USC Viterbi School of Engineering. She's also on the honorary Board of advisors of The National Society of High School Scholars (NSHSS), USA
She is a founder member of the Society for the formation of "Institute for Stem Cell Biology and Regenerative Medicine". Ms. Shaw has been nominated as Member of the Board of Trade, Directorate General of Foreign Trade, Ministry of Commerce & Industry. Moreover, she is serving on the Global Advisory Committee for its "Women and the Green Economy Campaign" (WAGE)™ initiative that engages woman business, government, and NGO leaders to help create and develop a global green economy.Ms. Shaw is the recipient of several prestigious awards including the Nikkei Asia Prize, 2009 for Regional Growth, Express Pharmaceutical Leadership Summit Award 2009 for Dynamic Entrepreneur, the Economic Times 'Businesswoman of the Year', the 'Veuve Clicquot Initiative For Economic Development For Asia, Ernst & Young Entrepreneur of the Year Award for Life Sciences & Healthcare, 'Technology Pioneer' recognition by World Economic Forum and The Indian Chamber of Commerce Lifetime Achievement Award. Her most cherished awards are the national awards, PADMASHRI (1989) and PADMA BHUSHAN (2005) presented to her by the President of India, for her pioneering efforts in Industrial Biotechnology.Ms. Shaw received a graduate honors degree in Zoology from Bangalore University (1973) and qualified as a Master Brewer from Ballarat University, Australia (1975). Ms Shaw also received an honorary Doctorate of Science in 2004, from heralma mater, Ballarat University, in recognition of her pre-eminent contributions to the field of Biotechnology. She has also been awarded honorary doctorates from University of Abertay, Dundee, U.K. (2007), University of Glasgow, U.K. (2008) and Heriot-Watt University, Edinburgh, U.K. (2008). She recently received an honorary Doctorate of Science by the National University of Ireland (2012) for her contribution to economic life and was also conferred an honorary doctorate by Trinity college Dublin (2012). Under her stewardship, Biocon has evolved from its inception in 1978 as an industrial enzymes company to a fully integrated Biopharmaceutical enterprise encompassing a well-balanced business portfolio of products and services with a research focus on Diabetes, Oncology and Auto-immune disease. During this transition, Biocon has established 2 subsidiaries: Syngene (1994) to provide development support services for discovery research and Clinigene (2000) to cater to services in clinical development.A leading US trade publication, Med Ad News, in its 2007/08 listings has ranked Biocon 20th amongst the leading biotechnology companies in the world and the 7th largest Biotech employer in the world. Biocon also received the 2009BioSingapore Asia Pacific Biotechnology Award for Best Listed Company. She is married to John Shaw, a Scotsman and Indophile, who headed a leading textiles MNC, Madura Coats from 1991-1998 as Chairman and Managing Director. John Shaw is currently the Vice-Chairman, Biocon Limited.
HUZAIFA KHORAKIWALA
Executive Director, Wockhardt Ltd & CEO of the Wockhardt Foundation.
Dr. Huzaifa Khorakiwala is an eminent personality, an inspiring speaker, a brilliant thinker, a prolific writer, a committed social worker and a loving individual.At present he heads the non-profit organization, Wockhardt Foundation. He is also Executive Director of Wockhardt Limited and is also part of the promoter family of Wockhardt Group – a leading pharmaceutical and healthcare group.Dr. Huzaifa Khorakiwala is an MBA from the prestigious Yale University in USA. He has won numerous awards and is associated with many social causes."Service to man is service to God"
Dr. Suresh Jadhav
Executive Director (QA)
Serum Institute of India Limited
Dr.Suresh Jadhav, M.Pharm. Ph.D. is currently Executive Director of Serum Institute of India Ltd., one of the largest vaccine manufacturers from the developing countries, supplying vaccines at affordable prices. Dr. Jadhav is associated with Developing Countries Vaccine Manufacturers' Network (DCVMN) since its inception in 2000 and was the President of DCVMN from 2003 till 2008. He is currently a member of GAVI Board, EVI Board of STakeholders, FastVac, besides a member of the Program & Policy Committee of GAVI. He is also associated with various advisory committees/Task Force of Sabin Vaccine Institute, WHO IVR and Decades of Vaccines – Protection & Synergies Group etc. Dr.Jadhav is also affiliated with several Indian universities, AICTE, UGC, State Directorate of Technical Education etc. He has participated in several collaborative studies for making revisions in international reference standards for WHO, NIBSC, NVI etc. and has published more than 60 technical papers in the national & international journals.
Mr C.P.Bothra,
Managing Director, Medreich Ltd
Managing Trustee, Chandalmal Pukraj Bothra Trust
Mr. C. P. Bothra is the Founder and Managing Director of Medreich Sterilabs Ltd., (www.medreich.com), part of the UK-based Medreich Plc., a market leader in the formulations and bulk drug manufacturing areas catering to global pharmaceutical companies with a turnover of around Rs.300 Crore.Medreich has recently entered into an MOU with Temasek Holdings, Singapore for private equity placement to the tune of Rs.150.00 Crores.Mr. C. P. Bothra has more than 3 decades of experience in the pharma manufacturing industry and has the credit of restructuring a number of sick units into viable and profitable ventures.He is a recipient of Udyog Patra (1989), Udyog Ratan (1991), Bharatiya Udyog Jyoti (1992), Samajshree (1994) and Udyog Vibhushan (2001) awards. Mr. C. P. Bothra is the Founder and Managing Director of Medreich Sterilabs Ltd., ( www.medreich.com), part of the UK-based Medreich Plc., a market leader in the formulations and bulk drug manufacturing areas catering to global pharmaceutical companies with a turnover of around Rs.700 Crore. Medreich has recently entered into an MOU with Temasek Holdings, Singapore for private equity placement to the tune of Rs. 150.00 Crores. Mr. C. P. Bothra has more than 3 decades of experience in the pharmacy manufacturing industry and has the credit of restructuring a number of sick units into viable and profitable ventures. He is a recipient of Udyog Patra (1989), Udyog Ratan (1991), Bharatiya Udyog Jyoti (1992), Samajshree (1994) and Udyog Vibhushan (2001) awards.
Mr Dilip Surana
Chairman & Managing Director
Microlabs Ltd.
Dilip is a recipient of the prestigious Dynamic Entrepreneur Award by by Pharmaleaders Magazine at 5th Annual Pharmaceutical Leadership Summit & Business Leadership Awards.Micro Labs Limited is a multi-faceted healthcare organization with a proficient marketing team, state-of-the-art manufacturing facilities and R&D centres that are at par with international standards. All this, robustly backed by a strong distribution network and path-breaking research work has placed us amongst India's fast growing transnational healthcare organizations. Ranking 10th among prescriptions and 20th in sales, Micro's brand portfolio includes some of the topmost brands in various specialties like Cardiology, Diabetology, Anti-infectives, Ophthalmology, Pain, etc. Amidst our proud achievers is Dolo, an award-winning brand highly prescribed for fever management. The company is also at the forefront in social contribution, striving to be a model corporate citizen in terms of Environmental Protection & Social Initiatives with significant contributions in the areas of education and health. Micro Labs is poised to achieve unparalleled status in the global pharmaceutical industry. Backed by a profound and resolute vision, we now have our eyes set on attaining the $1 billion mark by 2015. Mr. Dilip Surana son of Late Shri G. C. Surana (Founder of Micro Labs Limited) joined the family business in 1985 at a young age of 21 years, and  rapidly absorbed the nuances of Corporate Management that grew the company rapidly into a global pharmaceutical enterprise specializing in life saving medicines. His early years in industry were marked by distinguished accomplishments and thus steering Micro Labs among the top ranking companies in the pharma sector. The AWACS ranking for the company has improved from over 100 in 1985 to 18 as on 2014.  Under his leadership, the company established world-class state-of-the-art research and manufacturing facilities covering Active Pharmaceutical Ingredients (APIs) and finished dosage forms as well as infrastructure for new drug discovery. He instilled the most stringent quality standards in his pharmaceutical enterprise. As a result, Micro Labs has to its credit, all the international regulatory approvals including US FDA, UK MHRA, Australian TGA etc., reflecting the high standards of quality and regulatory compliance of research and manufacturing facilities. He pioneered the concept of specialty – wise focused divisions in the Indian Pharmaceutical Industry and established various divisions that cater to special therapeutic segments in chronic disease management. He is a regular participant in various international seminars and summits relating to Pharma industry. He is instrumental in inducting Senior Pharma veterans in the company, to bring in the much needed professionalism in the company. Recognizing the dynamism and contribution of Mr. Dilip Surana to the Pharmaceutical Industry, he has been honored as the 'Dynamic Entrepreneur of the year 2010', honoured as the 'Great Son of karnataka' by Governor of Karnataka his excellency HR Bhardwaj in 2011, honoured as 'Most Dynamic Entrepreneur of the Year' 2013 and 'Entrepreneur of the year' 2014.
B N Singh, Managing Director, Alkem Labs Ltd
Basudeo Narain Singh is the Managing Director of Alkem Laboratories. He is a post graduate in political science, and has nurtured the organisation in its early days. Singh is also the recent past president of Indian Drug Manufacturer's Association (IDMA).
Ajit Singh, Chairman, ACG Worldwide
Ajit Singh is Chairman of ACG Worldwide, Asia's largest capsules and related machinery and packaging enterprise. He is a former President of the Indian Pharmaceutical Congress Association and Advisor to the US Pharmacopoeia for India. He was nominated as a Fellow of the American Association of Indian Pharmaceutical Scientists. He is Chairman of the India Affiliate of the International Society For Pharmaceutical Engineering (ISPE).
Ajit Dangi, Danssen Consulting
Dr Ajit Dangi has served as Director General, Organisation of Pharmaceutical Producers of India (OPPI) for over seven years. He is former President and Executive Director of Johnson & Johnson India where he served for 20 years in various capacities. He holds a Doctorate in Pharmaceutical Chemistry from University of London, England.