Business Leaders, Social Entrepreneurs & Women Leaders gather to debate at Indian Affairs India Leadership Conclave 2018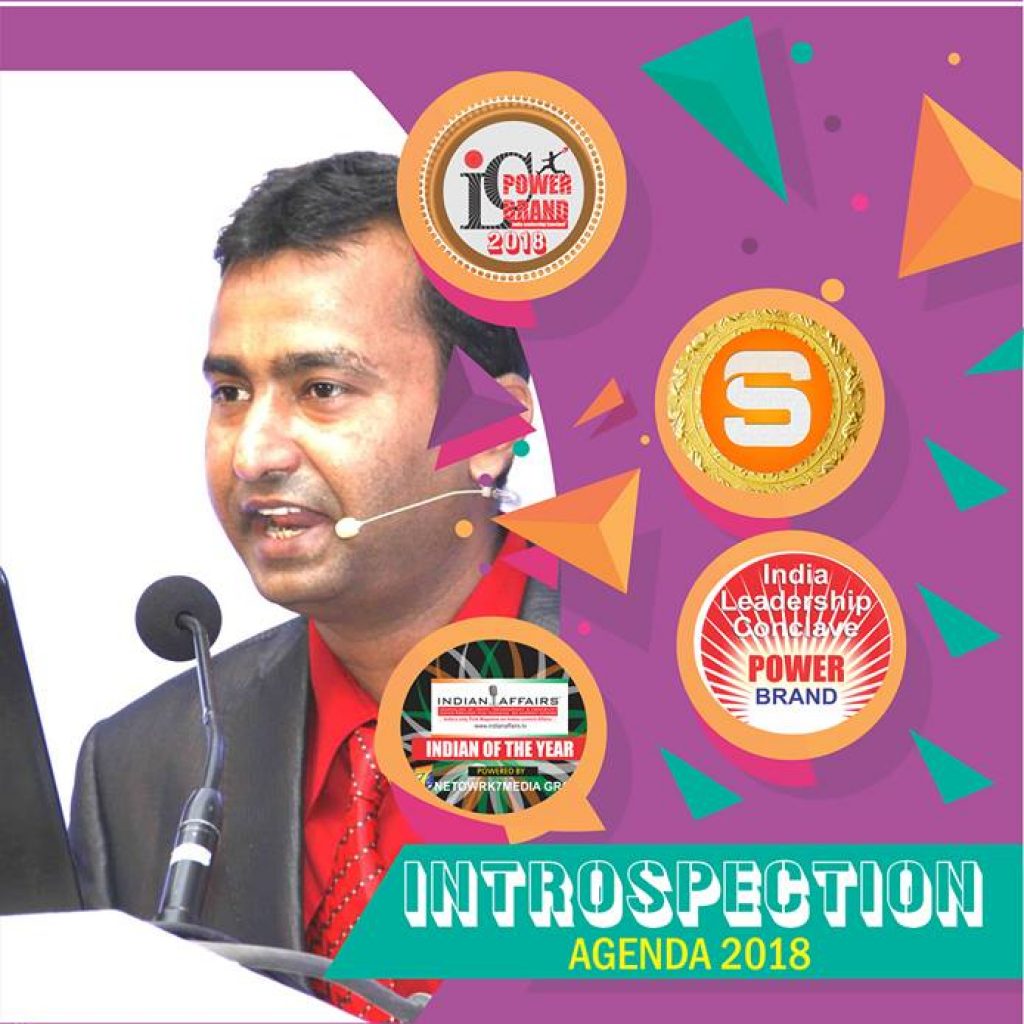 Business Leaders, Social Entrepreneurs & Women Leaders gather to debate at Indian Affairs India Leadership Conclave 2018
India's growth story, the impact of GST, Demonetization, Women Empowerment, Brand India are some of key topics to dominate at the prestigious  9th Annual India Leadership Conclave & Indian Affairs Business Leadership Awards 2018. India Leadership Conclave also set to recognize the shining stars of india in its annual affairs
In what is perceived to be a change catalyst or a game changer, illustrious Network 7 Media Group, asia's biggest analytical news media will be hosting the much awaited prestigious annual affair in its 9th year, the 9th Annual India Leadership Conclave & Indian Affairs Business Leadership Awards 2018 in the commercial capital of india in Mumbai on  Friday, 6th July 2018 at the grand Jade Ball Room of Hotel Sahara Star under a powerful theme on "Introspection – Agenda 2018" to be debated, analyzed & addressed by Asia's most promising voices & industry stalwarts on a variety of subjects ranging from politics to cultural, economics to social. After being highly successful in last 8 editions, the much awaited India Leadership Conclave 2018 is expected to be  attended by more than 350 business tycoons, political leaders, policy makers, social reformers, diplomats, movie stars, fashion, Jewelry designers & media professionals.
Speaking on the event, Satya Brahma, Founder Chairman India Leadership Conclave said  "India as a nation has emerged as a strong & dominant player in the global map, despite critics lebelling India as a failed nation is not true & logical, we will continue to be a great democracy, economic super power despite odds & challenges. Yet there are red lines as well. Independent India is seventy one years old and may be the fastest-growing economy in the world. Yet, poverty, inequalities, and digital divides continue to be devil the Indian economy. This combined paradox of economic success and deprivation for many makes the study of Indian political economy complex, interesting, and consequential. I believe that when critical questions are simplistically equated with an anti-government agenda, it requires courage to hold decision-makers accountable. We don't want to just give you the news; we aim to promote critical thinking, self-reflection, and empathy to encourage informed decision-making. We are at a crucial moment for both independent media and fearless reporting".
Prominent Speakers who will address at India Leadership Conclave include Dr. Lalit Kanodia, Chairman, Datamatics Group of Companies, Arshi Khan, Model, Actress & Reality TV Star, Rajesh Mehta,Founder & Chairman, Rajesh Exports, Raja Neravati ,Founder & CEO, Hug Innovations Corp, Satya Vadlamani, CMD, Murli Krishna Pharma, Umesh Revankar,CEO & Managing Director,Shriram Transport Finance. The conclave will have an exclusive panel discussion "Women as Change-Agents of New India" to be addressed by Leslie Tripathy, Bollywood Actress, Nabomita Mazumdar, Founder, Nabomita.com, Revathi Roy, Co-Founder & CEO, Hey Deedee, Shabia Ravi Walia, Founder, CEO,Wild Earth, Naiyya Saggi, Founder, BabyChakra, Malini Agarwal, Founder & Blogger-In-Chief, Miss Malini, Vishakha Singh, Bollywood Actress, Dr. Bindu Sthalekar,Founder, Skin Smart Solutions. To introspect the progress of india since 2014, the conclave will be having a high voltage debate on "Has india changed Post 2014 – 4 Years of Modi Government" with Kumar Ketkar, Senior Journalist & Rajya Sabha MP, Sanjay Nirupam, Former MP & President,Mumbai Regional Congress Committee, Shweta Shalini, Chief Evangelist, Billennium Divas, Spokesperson, BJP, Mayank Gandhi, Social Activist & Founder, Global Parli, Anand Garg, Healthcare & Infrastructure Advisor.
The grand conclave ILC 2018 will also felicitate leaders & Companies for the remarkable performances for making india move, proud & prosper. Coinciding with the conclave, Network 7 Media Group will present leadership awards also called as ILC power brands in top categories in a glittering award ceremony.