Satya Brahma takes a dig at NDA Led Modi Government for leaving in dreams,ideas & projects at India Leadership Conclave 2015!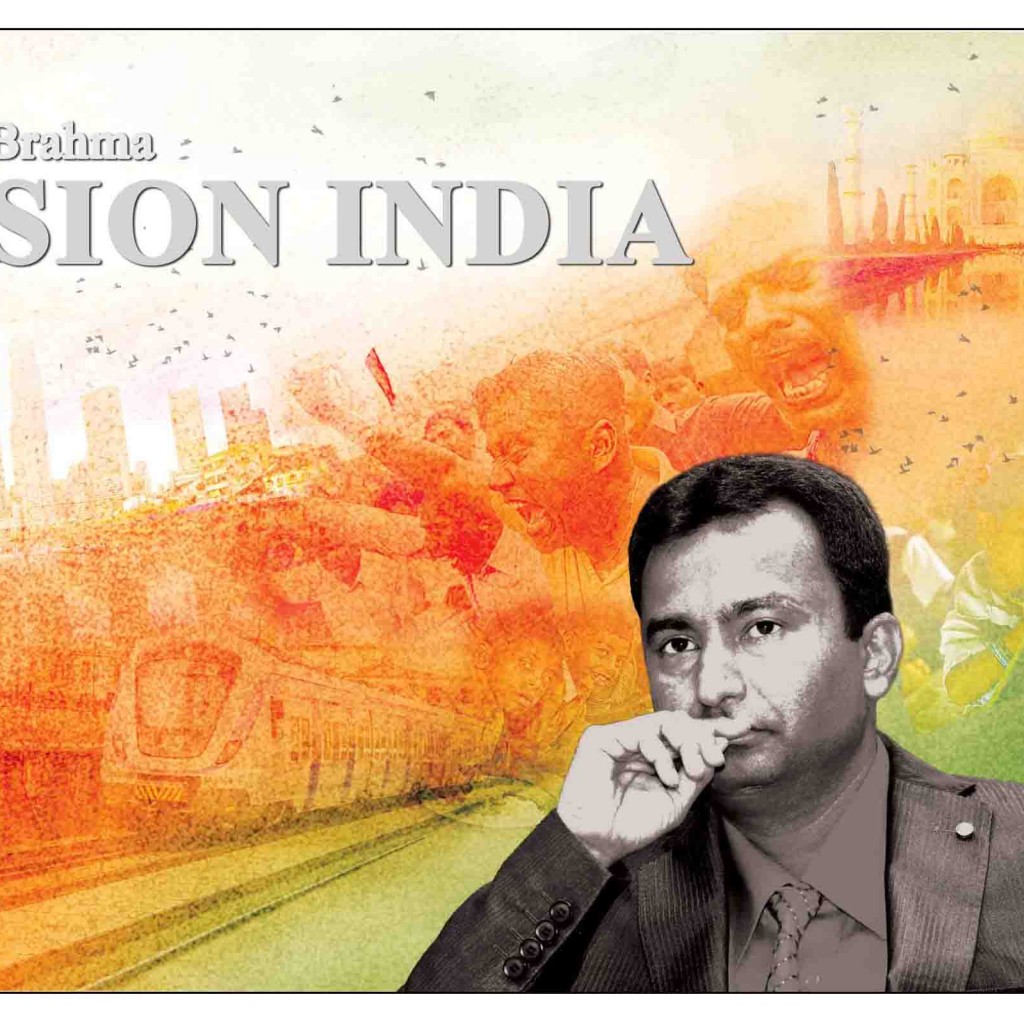 Satya Brahma, Chairman of India Leadership Conclave in his opening address at The much awaited leadership conclave, the 6th Annual India Leadership Conclave 2015  lambasted the slow progress of Reforms of the Modi government & stressed that instead of rolling out multiple, large & ambitious programs, the government lead by Modi must concentrate on fewer reforms & speedy implementation. "India has complex issues & the task of building the nation in paper are rosy, ambitious & commendable but india is not prepared for the implementation of multiple reforms under the Make in India Campaign due to the policy paralysis of the previous UPA Government marked with scams pushing the nation backward, the issue of implementation is key & not announcement of reforms!"
The glittering award ceremony saw the presence of Celebrities such as Govinda with wife Sunita Ahuja, Sanjay Khan, Zarine Khan, Ayesha Shroff who had gathered to see the award ceremony where Tina Ahuja, Govinda's daughter was voted as Emerging Actress of the Year while Ayesha & Jackie Shroff's son Tiger Shroff received the Promising Actor award at the 6th Annual India Leadership Conclave & Awards 2015. Farah Ali Khan received the prestigious Innovative Leadership in Luxury Brands Concept 2015 while South Actress & Mass queen Ragini Dwivedi  received the Promising Actress Award.
Satya Brahma, Chairman, India Leadership Conclave, Dr. Mukesh Batra, Chairman Dr. Batras  conferred the awards in more than 40 categories.Commenting on the awards, Satya Brahma said "All the Award Winners at the 6th edition were screened in a detailed & meticulous methodology followed by a credible voting mechanism & a noted Jury Members. Our attempt is to recognize the shining stars & the leaders who are ignored due to the presence of the big players. Credibility in approach & transparency in selection process are key to the final winner added Satya.