Eminent Orthopaedic Surgeon Dr Mayil V Natarajan is voted as Pharma Leaders Indian of the year – Orthopedics 2018 at Pharma Leaders 2018 Power Brand Awards 2018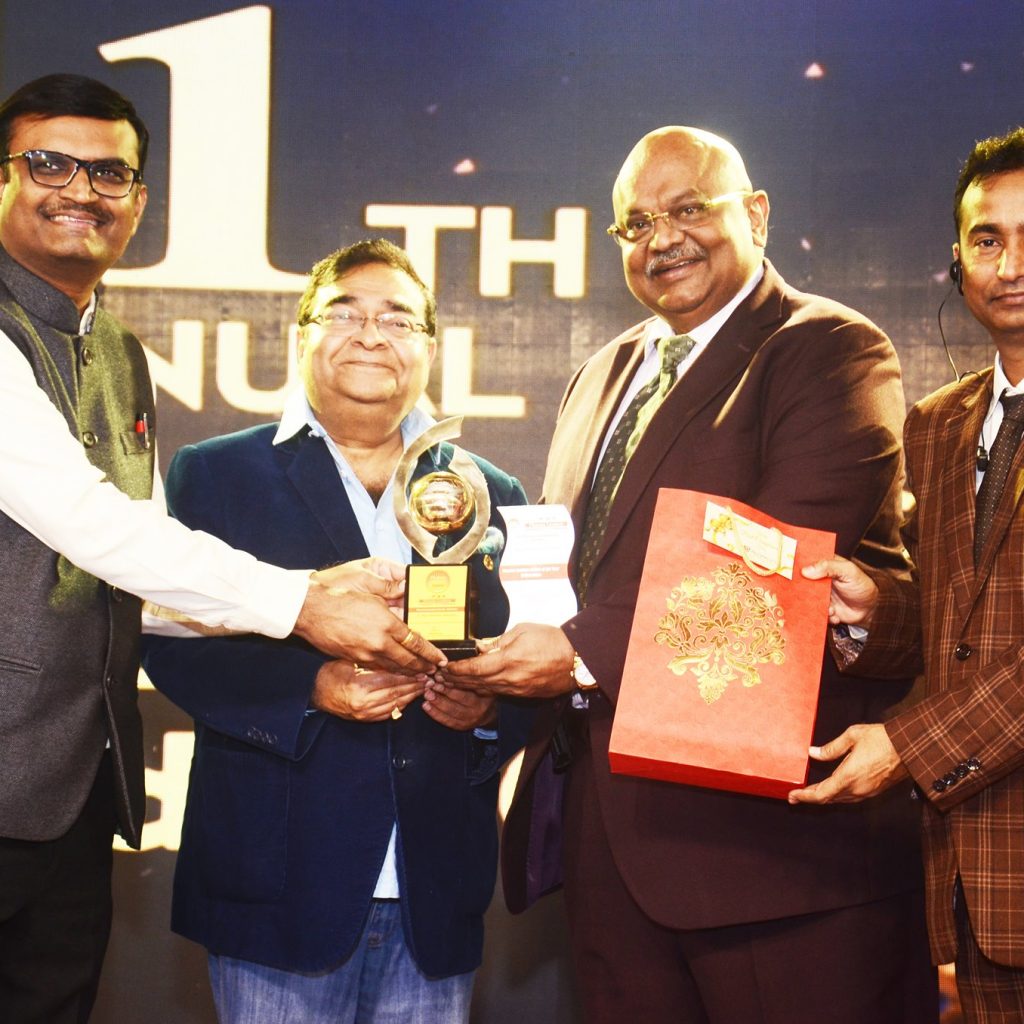 Pharma Leaders Indian of the year – Orthopedics 2018. Dr Mayil V Natarajan is the Chief Orthopaedic Surgeon at M.N. Orthopaedic Hospital, Chennai. He is a Consultant Orthopaedic Oncologist at the Regional Cancer Institute, Adyar. He is a Sr. Consultant at Apollo Specialty Hospital and Apollo First Med Hospital, Chennai.

He was the 7th Vice Chancellor of The Tamilnadu Dr. M.G.R. Medical University (2009-12). Dr. Mayil Vahanan Natarajan is an Orthopaedic Surgeon, recognized for his pioneering work in Orthopaedic Oncology. He introduced the concept of Limb Salvage Surgery by Custom Mega Prosthesis as early as 1988. He established Orthopaedic Oncology as a Sub-Specialty in Orthopaedic Surgery in India. His personal series of 1700 cases of Custom Mega Prosthesis is the largest number by a single surgeon in the whole world. He has designed and invented 8 types of Custom Mega Prosthesis which have been patented.He has received 3 National Awards from the President of India, Shri. A.P.J. Abdul Kalam, during his tenure : (1) Dr. B. C. Roy National Award (2004), (2) National Award for Welfare of the Disabled (2005), (3) Padma Shri Award (2007).Internationally, he was the first Indian to be the President of the Asia Pacific Musculoskeletal Tumour Society. The Royal College of Surgeons of England conferred the Fellowship of the College. The British Orthopaedic Association honored him with the Honorary Fellowship. With Satya Brahma Official PharmaLeaders Power Brand Awards 2018

He was the 7th Vice Chancellor of The Tamilnadu Dr. M.G.R. Medical University (2009-12). Dr. Mayil Vahanan Natarajan is an Orthopaedic Surgeon, recognized for his pioneering work in Orthopaedic Oncology. He introduced the concept of Limb Salvage Surgery by Custom Mega Prosthesis as early as 1988. He established Orthopaedic Oncology as a Sub-Specialty in Orthopaedic Surgery in India. His personal series of 1700 cases of Custom Mega Prosthesis is the largest number by a single surgeon in the whole world. He has designed and invented 8 types of Custom Mega Prosthesis which have been patented.He has received 3 National Awards from the President of India, Shri. A.P.J. Abdul Kalam, during his tenure : (1) Dr. B. C. Roy National Award (2004), (2) National Award for Welfare of the Disabled (2005), (3) Padma Shri Award (2007).Internationally, he was the first Indian to be the President of the Asia Pacific Musculoskeletal Tumour Society. The Royal College of Surgeons of England conferred the Fellowship of the College. The British Orthopaedic Association honored him with the Honorary Fellowship. With Satya Brahma Official PharmaLeaders Power Brand Awards 2018

Dr Mayil V Natarajan received the coveted recognition on Wednesday,19th December 2018 in Mumbai. Mr. Satya Brahma, Dr. Mukesh Batra, Dr. Sudhakar Shinde conferred the award trophy & Certificates.


Eminent Orthopaedic Surgeon Dr Mayil V Natarajan is voted as Pharma Leaders Indian of the year – Orthopedics 2018 at Pharma Leaders 2018 Power Brand Awards 2018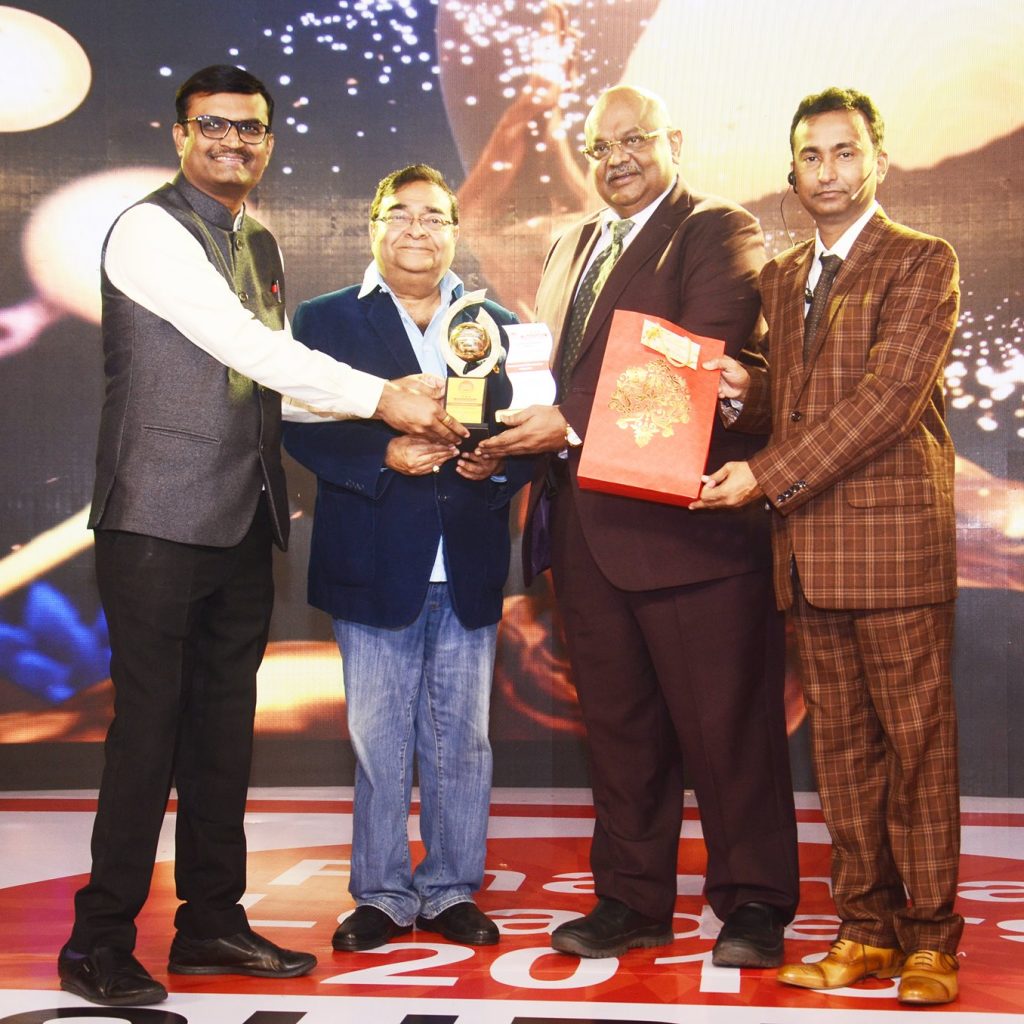 Nation's top Pharma Leaders, Healthcare Entrepreneurs, Noted Doctors honored at historic 11th Annual Pharma Leaders Power Brand Summit & Healthcare Awards 2018 in a glittering award ceremony where more than 400 leaders in healthcare were present. Known for championing the cause for healthcare innovations & raising serious discussions to pave way for a better healthcare by bringing together the finest brains of the healthcare industry under one roof, Pharma Leaders, today is india's most credible & prestigious title & a senior leader in healthcare communications. Backed by more than decades of experience while working with the stalwarts of the industry, Pharma Leaders has always preferred uniqueness of the subject that appeal to the nation & are first of its kind in contents due to our in-depth expertise, research & Pharma Leader's reputation over the years!
Speaking on the healthcare, Satya Brahma, Chairman & Editor-In-Chief of Pharma Leaders opines that "Supreme Court has held healthcare to be a fundamental right under Article 21 of the Constitution. However, historical public spending of just over a percent of GDP on healthcare has ensured that the country's healthcare need has remained underserved and left for the private sector to service. The fundamental aspect of healthcare — primary healthcare — is in shambles. There is only one primary healthcare centre (often manned by one doctor) for more than 51,000 people in the country. The World Bank estimates that 90% of all health needs can be met at the primary healthcare level. India has grossly under-invested in the area that should matter the most.The doctor-patient ratio in India is less than the WHO-prescribed limit of 1:1000. There is a dearth of medical schools and clinicians. Most hospitals in India are overburdened, understaffed and ill-equipped."