Ashok Nair & Abbott Healthcare Pvt. Ltd shine at India Leadership Conclave & Indian Affairs Business Leadership Awards 2019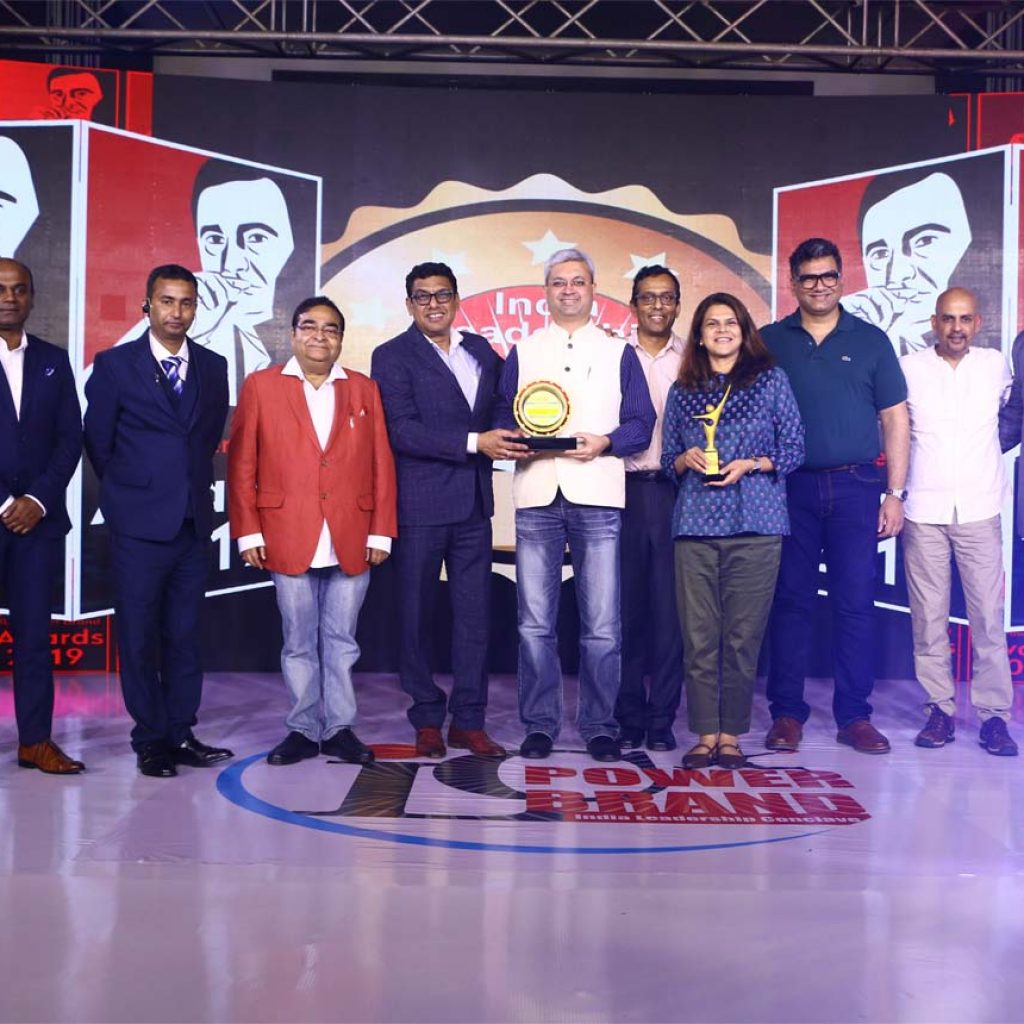 Mr. Ashok Nair,Managing Director & General Manager,Abbott Healthcare Pvt. Ltd honored with the Network 7 Media Group Jury choice for  "Indian Affairs Most Promising & Dynamic Healthcare Leader of the Year 2019″ & Abbott Healthcare Pvt Ltd was voted as "Indian Affairs Most Valuable & Admired Pharma Company of the  Year 2019″ at the much awaited 10th Annual India Leadership Conclave & Indian Affairs Business Leadership Awards 2019, also known as ILC Power Brand Awards. The historic & iconic annual conclave currently in its 10th annual edition debated on the theme "Opportunities – Can India Seize India $5 trillion economy by 2025". Leading voices & noted leaders of the country gathered at the commercial capital of india in mumbai on friday,23rd August 2019. The conclave highlighted the burning topics of india with a specific emphasis on Modi 2.0. Shri Ashish Shelar,Hon'ble Minister of School Education, Sports & Youth Welfare, Government of  Maharashtra, Padma Shri Dr. Mukesh Batra & Mr. Satya Brahma conferred awards to the shining stars of india.
Top achievers of the country who were in nationwide polling by Network 7 Research were recognized & honored at the ILC Power Brand Awards. Speaking on the process of selection & methodology, Satya Brahma, Founder Chairman of India Leadership Conclave said "India Leadership Conclave's objective is very simple & clear. We don't follow a fixed set of rules of traditional theories of selecting a nominee in the final six list either based on seniority, age or celebrity status. We go by our research, experts advice& bring to light those talent & innovators who never got noticed in mainstream media or recognized. When they see their names in the big six final list, they feel proud, for us, that is the winning moments after relentlessly following & chasing for finding the credible name!"
My personal and professional goal is to harness the power of people, learning and collaboration to create innovative solutions, providing affordable healthcare access to everyone
Conceptualized& instituted in the year by India's most respected journalist Satya Brahma, India Leadership Conclave Awards are are meant to highlight & celebrate those individuals & companies who've ascended to the top of their business against all odds. Currently celebrating its 9th successful annual editions, iconic figures such as Ratata Tata, MukeshAmbani, Naresh Goyal, Narayan Murthy, Shiv Nadar,SudhaMurthy,Priyanka Chopra, Manish Malhotra, Neeta Lulla, Late Yash Chopra, Govinda, Rani Mukerjee, Sushimita Sen, Karishma Kapoor are some of its proud recipients. Being India's most iconic leadership awards having a tremendous impact on the credibility of the Group, India Leadership Conclave jury takes every steps to ensure fair, credible & independent selection process,.The nomination categories, eligibility criteria, selection process & evaluation criteria constitute the core areas of research. Public voting constitutes its biggest parameters. Physical interviews by Network 7 Media Group Journalists on ground on each nominee are conducted followed by Jury's strong analytical verdict. The set of awards developed by the Board Members of the Network 7 Media Group is to propel the talent engine & encourage, motivate the innovative entrepreneurs. These leadership awards are aimed at empowering the leaders who think differently.This recognition voted by the people of india& subsequent by Jury Board reflect the Winner's remarkable achievement & accomplishments as a leader of substance driven by passion, initiative & commitment to deliver excellence. India Leadership Conclave Awards are special as we don't follow any traditional guidelines, defy conventions & crown winners based on innovations, merit & competence. Our decision is based on number of factors which are transparent, robust & driven by extensive research.
………………………………………………………………………………………………………………………………………
Ashok Nair has been the Managing Director and General Manager ofAbbott Healthcare Pvt. Ltd. since May 2017. Abbott Healthcare Pvt. Ltd. with a formidable presence in key thereaupetic segments in the fiercely competitive domestic formulation market comprises of ~5500 employees.  Ashok has over 34 years of experience in the pharma industry and has held leadership positions across top Indian pharma companiessuch as Abbott, Torrent, Sun Pharma and Cipla. His journey with Abbott started in 2012 as the Commercial Director of General Care and Vaccines BU. He successfully turned around the performance of thebusiness unit and helped set up the first-of-its-kind vaccines business in Abbott. The vaccines team was instrumental in mitigating the Swine Flu crisis in India in 2015.
As the General Manager of Abbott True Care business, he instituted a performance driven culture and set the business on a growth trajectory. Ashok has extensive experience in therapy areasacross acute, chronic and consumer care. He has a proven track record in starting and establishing successful business entities and leading business turnarounds for large organizations. k is the occupier for Abbott's manufacturing facility in Baddi and the I&D center in Mumbai. He is also a director on the board of Abbott Healthcare Pvt. Ltd.Ashokholds an MBA from National Institute of Business Management and Bachelor of Science degree from Bhopal University. He has also completed executive programs in Global Strategy Management from Harvard Business School and Leading Strategic Growth from Columbia Business School.
Abbott Healthcare Pvt. Ltd.
Abbott Healthcare Pvt. Ltd.is one of India's leading pharmaceutical company  and comprises of ~5500 employees.  The company details over ~400 brands to ~325,000 unique doctors encompassing 17 different specialties. The company has 5brands in IPM (Indian Pharmaceutical Market) top 300 brands.  The company engages with ~4,000 channel partners and 3,00,000+ pharmacies to help millions of people live a healthy life.
At Abbott Healthcare our vision is to help people live not just longer, but better lives. We are committed to be the leader in all our respective therapy areas by providing high-quality, trusted medicines and innovative solutions that help people get and stay healthy. Abbott Healthcare is a globally powered, but locally driven organization driving scale and share in various therapeutic areas. We continuously invest in differentiated offerings and create value by moving from "product" only offering to "product and services" offerings for better patient outcomes. We are also selectively investing in digital opportunities that drive brand loyalty and enable more touchpoints with all our stakeholders.
The key value systems that drive our organization are "Pioneering, Achieving, Caring and Enduring". These beliefs are deeply ingrained in us and help us out-perform in the market place.
We instill qualities of "Measured risk taking, Ownership, Collaboration & Adding value" in our employees, enabling them to become the best version of themselves. We continuously take initiatives to improveengagement, skill building and succession planning to adapt to changes in the market dynamics.
Abbott Healthcare, under the dynamic leadership of Mr. Ashok Nair, has received multiple recognitions across the industry:
–              Best Marketing strategy by "Future of Marketing Awards" for Febustat, Outsmart Cough
–              Excellence in R&D/ Innovation by "UBM India Pharma Awards" for EsgipyrinInstagel
–              Excellence in marketing by "UBM India Pharma Awards" for Outsmart cough campaign
–              Integrated Marketing communication by "BW Applause conclave" for Pink vs Pain campaign
–              Digital Pioneer of the year by "DigiPharma X connected health summit" for Abbott Healthcare
–              "Compliance in Action" awarded by Abbott Global leadership