World Cancer Day sends a Message for patient with Colorectal Cancers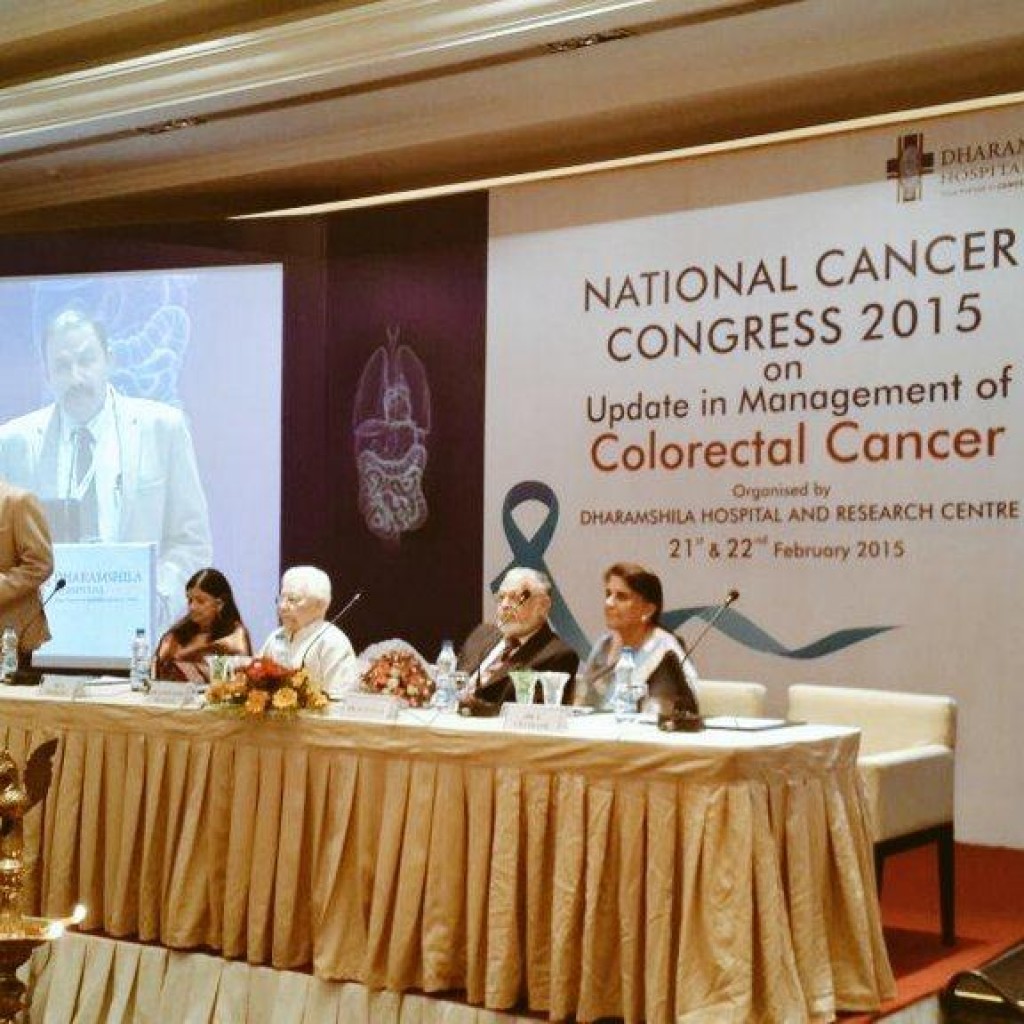 One-third of all Cancer cases are preventable. Prevention offers the most cost-effective long-term strategy for the control of cancer. Government needs to increase awareness about Oral, Breast and Cervix Cancers, how cancers can be prevented by adopting healthy lifestyle and healthy food habits. Regular physical activity and the maintenance of a healthy body weight, along with a healthy diet, will considerably reduce cancer risk.  Efforts need to be on making people aware about the direct correlation between smoking & high incidence of   lung cancer and chewing Gutka/Pan masala with high incidence of oral cancers and making younger womens  aware about vaccination against the human papillomavirus (HPV) to prevent cervical cancer. The risk from heavy drinking for several cancer types (e.g. oral cavity, pharynx, larynx and oesophagus) substantially increases if the person is a heavy smoker and  people especially of lower strata needs to be made aware about the same. Infectious agents are responsible for almost 22% of cancer deaths in the developing world and 6% in industrialized countries. Viral hepatitis B and C cause cancer of the liver; human papilloma virus infection causes cervical cancer; the bacterium Helicobacter pylori increases the risk of stomach cancer. Government needs to take initiative at Panchayat & Primary School Levels to make community aware about role of  environmental pollution of air, water and soil with carcinogenic chemicals, since it accounts for 1–4% of all cancers. Exposure to carcinogenic chemicals in the environment can occur through drinking water or pollution of indoor and ambient air.
---
Screening for Early Diagnosis of Cancers
Cancer can be control if Government can propagate and organize screening camps in the community. Government needs to take the initiative to establish Cancer Detection Centres (CDC) in primary health centres and community health centre and having public private partnership with private hospitals for further intensifying cancer screening.
Government needs to strengthen the Palliative Care Model for Cancer Care
In late stages of cancer the quality of life is very important. Palliative care is an essential part of cancer care, provides relief from pain and other distressing symptoms. It integrates the psychological and spiritual aspects of patient care, aims at offering a support system to help the family cope during the patients illness, in conjunction with other therapies that are intended to prolong life, such as chemotherapy or radiation therapy. Government needs to work on hospice concept for strengthening palliative care model for improving quality of life for patients with terminal stage of cancer. Dharamshila Hospital And Research Centre is pioneer in Transforming the lives of Cancer Patients with Trust, Technology, Talent and Tumour Board Evaluation of every patient, for last two decades. Thousands of our cancers survivors are testimony to our commitment to fight and win the battle against cancer.
on 21st& 22nd Feb'15 DHRC had organized National Cancer Congress 2015.
On Day one, Saturday, 21st Feb'15 We had wonder live Operative Workshop on Laproscopic Low Anterior/Abdominal Perennial Resection with Dr. Shrikande, Dr. Ashwin Desouza., Professor Amar Bhatnagar, Professor Chaube, Professor Anil Agarwal and Dr. Arvind Tyagi which was attended by many surgeons and in the evening we had 7th DHRC oration on Pitfalls in the Management of Colorectal Cancer" inaugurated by Padmashri Dr. Luis Jose De Souza Former Chief of Gastro-Intestinal Services & Professor of Surgical Oncology at Tata Memorial Hospital, Mumbai at Hotel Holiday Inn, MayurVihar, Phase-1, Delhi.
 On Day 2, we had day long scientific deliberation on "Update in Management of Colorectal Cancerstarted in presence of our Chief Patron Dr. S. Khanna, President of Dharamshila  Cancer Foundation and Research Centre, Patrons Padmashri Dr. (Prof.) Sneh Bhargava and Dr. Sandeep Chatrath ,CEO, Dharamshila Hospital And Research centre, Organizing Chairperson Dr. (Prof.) R. Dawar, Organizing Secretary  of this conference Dr. Rajeev Kumar, Joint Secretary Dr. Manish Pandey & Dr. Parbhat at Hotel Holiday Inn, Mayur Vihar, Phase-1, Delhi. Panel discussion was held related to Onco surgery, Radiation Oncology, Medical Oncology and Radiology for managing Colorectal Cancers. Eminent speakers and specialist from all over the country shared their expertise and experience in delivering optimal care to patients with Colorectal Cancer, using newer modalities and protocols. Issues in screening of ColorectalCancer and current thinking in this area was addressed.
Our highly trained experienced and dedicated team of Surgical Oncologists(Dr. Rajeev, Dr. Niranjan Naik, Dr. Parbhat, Dr. Atul, Dr. Leena & Dr. Satinder) Radiation Oncologists(Dr. Manish Pandey & Dr. Kanika Sharma),Medical Oncologists(Dr. Parthasarthy,Dr. Deni Gupta) Haemato-oncologists(Dr. Suparno, Dr.Sarita) Dr. (Prof.) S. Bhargava , Dr.(Prof.) Dr. R. Dawar participated to share their valuable views on Colorectal Cancer. According to Chief Executive Officer, Dr. Sandeep Chatrath
our conference had educative, enriching, interactive sessions and will go long way in enhancing the outcome for patient with Colorectal Cancers.