R & D In Pharma will remain as a key factor, Indian Pharma Majors accelerate the R & D budget to stay ahead in competition!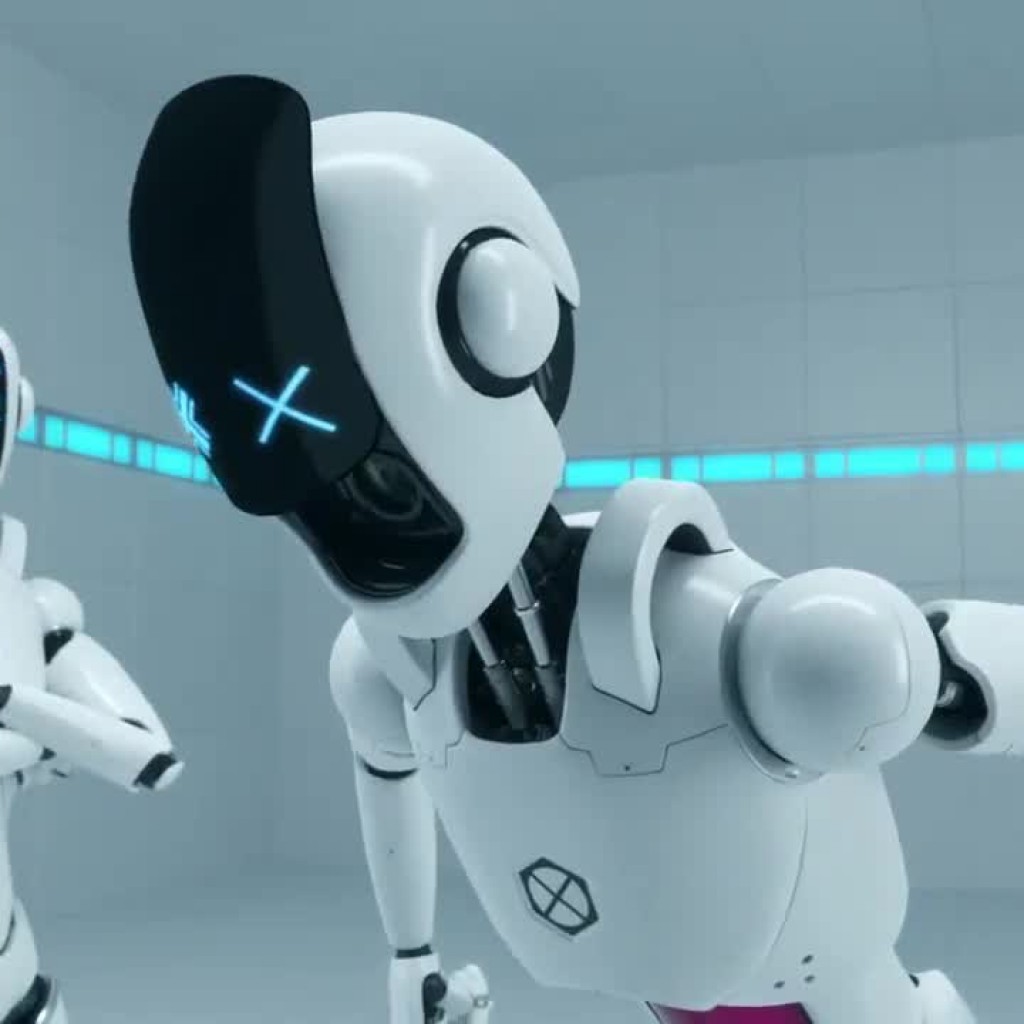 Indian companies' focus on research and development (R&D) may have quietly hit its lowest ebb in a decade as they try to cut costs because of the economic slowdown and it becomes easier to buy technology off the shelf.
The Finance Ministry has decided, in principle, to allow pharmaceutical companies to import equipment and machinery for research and development at zero duty. This was one of the recommendations made by the Special Committee set up under the chairmanship of the Secretary, Department of Chemicals and Petrochemicals, after the announcement of the New Drug Policy last year, to work out special incentives for the pharmaceutical sector to invest in R&D. The Committee felt that special concession should be given to boost domestic R&D as it assumed great significance in the post-GATT era.
Now, a 'fake' public issue
After the problem of fake share certificates, it is the turn of bogus share application forms for a public issue without a prospectus and the Securities and Exchange Board of India (SEBI) card. Share application forms of a Madras-based company, Solar Electric Products Ltd. (formerly known as Solla Electrical Ltd.) is now available in the market. According to details in the form, the public issue is of 71,91,000 shares of Rs. 10 each at par aggregating Rs. 7.19 crores. The issue opens on November 7.
New shipping policy on the anvil
The Ministry of Surface Transport has begun working on a new national shipping policy. As a prelude, the Government is in the process of setting up a committee to prepare a draft as per the. suggestions made by the shipping industry and the National Shipping Board (NSB). This was indicted by the Chairman of NSB at a meeting with shipowners here recently. Meanwhile, Mr. Rajasekara Murthy, Minister of State for Surface Transport, has convened a meeting of representatives of the industry on November 3 in New Delhi.
At a time when a number of Indian drugmakers have come under the US Food and Drug Administration (FDA) sanctions due to quality-control issues at their manufacturing plants, Indian pharma firms are also witnessing a slowdown in launching of new drugs as the agency increases scrutiny of generic companies. "The new drugs are approved as per the guidelines and requirements specified in Rule 122A, 122B, 122D, 122E and Schedule Y of Drugs and Cosmetics Rules, 1945… There has been a slowing down in the number of new drug molecules approved by the CDSCO. The launching of new drugs are done by the manufacturing companies taking into consideration all aspects including their business interest," an official with the Ministry of Chemicals and Fertilizers said. Data from CDSCO indicates that since the year 2011, when a total of 41 new drug molecules were approved, the number has dwindled down since, with a minor pick-up last year. The CDSCO has cleared 11 new drug molecules till end-June 2015, according to the data. Growth in US sales of Indian drugmakers also slowed to 14 per cent in the year to March 2015, which is less than half of what it was in the year to March 2012, according to brokerage Edelweiss. The pharmaceutical industry, though, is projected to see sales accelerate in the second half of the year, thanks to a pickup in the pace of US approvals for new drugs. Analysts say a jump in approvals by FDA for companies such as Lupin Ltd and Glenmark Pharmaceuticals Ltd could result in improved sales in the United States, and therefore a promising end to the fiscal ending March 2016. According to analysts at Bank of America Merrill Lynch, 75 approvals were granted to Indian companies between April and September 2015, compared with 72 in the year to March 2015. "The recent approvals should improve growth for most companies, especially Dr Reddy's and Lupin, from the third quarter," Jefferies analysts wrote in a note late last month. "But for growth to revert to expected levels, further improvement in approvals is required." Several Indian drugmakers have faced FDA sanctions in the last few years, due to quality-control issues at their manufacturing plants. Industry lobby group Assocham points to the desperate need for Indian pharmaceuticals companies to diversify their product range and focus on evolving as innovators as growth in generic market is expected to slow down over the next decade. According to an Assocham study released earlier this year, revenues of innovative large global drug companies depend on the performance of their unique new discoveries which help them bag a patent. "Hence, the research and development (R&D) productivity of such players is of critical importance and accordingly, they invest heavily in R&D," it said. While new drug formulations are said to be leading the growth, the study said drug development costs have escalated. "The cost for developing a New Molecular Entity (NME) has more than doubled to $1.5 billion over the past 5 years. During the same period, the number of NMEs approved by the US FDA continued to hover around 15-20 with an occasional rise to over 20 as seen in 2004 and 2008," it said. Interestingly, the study revealed that none of the new drugs approved over the past 2-3 years have been blockbusters with sales over $1 billion or even greater than $750 million. New approvals* 2011–41 2012–31 2013–16 2014–21 2015–11 * No of new drug molecules (Non-biologicals and biologicals) approved by Central Drugs Standard Control Organization during 2011 to 2015 (till June 30) in the country
A look at the R&D expenses of 1,506 companies as a percentage of their net sales shows a continuous decline since 2010.
These companies spent Rs.10,000 in R&D for every Rs.1 crore sales 10 years ago. It is down to Rs.5,000 now. One caveat to this analysis is that this yardstick is just a proxy for the entire R&D spends since companies might choose to capitalise some of these expenses (i.e they would show up in the balance sheet clubbed with other assets).
R&D spends haven't kept pace with sales, especially after the economic distress following the 2008 financial crisis. In fact, spends peaked in fiscal 2008 at Rs.11,000 per crore of sales.
This lack of necessary emphasis on R&D is reflected in India's ranks on the Global Innovation Index. It slipped from 23 in 2007 to 81 in 2015.
India is also the lowest spender among the so-called BRIC countries, which also include Brazil, Russia and China. World Bank data show that India spent the equivalent of 0.81% of its gross domestic product on R&D. China was the highest spender at 1.84%. Moreover, all other BRIC nations have raised their spending since 2005.
"Businesses have found that technology can be bought off the shelf… But in order to be competitive, they need to innovate," said Dr. Nirmalya Bagchi, dean of research and consulting at the Administrative Staff College of India.
Bagchi added that there are select sectors, including auto, technology and the pharmaceutical industry, which are spending large amounts on R&D. Start-ups would also be innovating on their own.
"However, if one looks at the country as a whole, it would not be incorrect to say that there is a decline," he said.
Among the companies which reveal their R&D spend as expenses, those from the pharmaceutical sector accounted for nearly two-thirds of total spends though they account for less than 3% in sales. However, even for pharma and other top sectors such as metal, electric and electronic firms and autos, R&D spends haven't kept pace with sales. Note that expenditure by companies and industries who capitalise their expenses (such as information technology) is not included.
The reasons cited for lack of focus on innovation include unavailability of skilled manpower and cost, according to the Department of Science and Technology's 2014 Indian National Innovation Survey. Others point to pain following the global financial crises.
"Companies have not been doing well over the last few years. They are more focused on resolving balance sheet and operational issues which means that such projects which have a more futuristic payoff start getting slightly compromised," said Dhananjay Sinha, head, institutional research at Emkay Global Financial Services Ltd.
The government has made some efforts to encourage innovation among others too.
"There are tax benefits which have been made available on a sustained basis, which provide benefits between 100-200% of costs incurred (capital or revenue)," said Ashish Gupta, partner, Walker Chandiok & Co. LLP.
But overall, the picture still remains bleak. R&D spends for all companies have declined as a percentage of net sales, irrespective of the size of the company. The fall is significant for the top quintile (in terms of sales) where R&D spends have dropped from accounting for nine basis points of net sales to five basis points. Smaller firms too show a similar pattern.
Innovation eventually has a bearing on growth. A PricewaterhouseCoopers and Assocham report 'Innovation-driven growth in India' conducted a 25-country, 30-sector study spanning 1,700 businesses and ranked them on innovation potential. The leading one-fifth of firms grew 16% faster than the least innovative.
"This was equivalent to each of the top firms generating $0.25 billion of additional revenue over 2010-2013, as compared with the least innovative," it said.
Indian pharmaceutical companies have substantially stepped up investments in R&D during 2014-15 to overcome stiff competition and to create product pipeline and strengthen their presence in world market. A Pharmabiz study of leading 25 companies shows that there is a 28.8 per cent growth in R&D expenditure at Rs. 9,250 crore during the year ended March 2015 from Rs. 7,179 crore in the previous year. These companies have spent almost seven per cent of their consolidated net sales in 2014-15, which is slightly higher from 6.6 per cent in the previous year.
These companies have created strong product pipeline by filing ANDAs, DMFs and patents in the world market. With rising healthcare cost, several countries are undertaking cost cutting measures and moving towards cost effective generics and biosimilars products. Indian companies are focusing on novel drug discovery & development (NDDD), generics, biotechnology and biosimilars. These companies are taking steps to strengthen intellectual property area to tap expiration of patent opportunities.
Though the R&D investment by Indian companies moved up to Rs. 9,250 crore, it is negligible as compared to major international pharma which are spending over 15 per cent of their net sales on R&D. Indian companies have successfully received higher approvals for ANDAs from the highly regulated authorities. For the nine months ended September 2015, Indian companies received final approval for 113 ANDAs from US FDA as against 122 final ANDAs approval during full year ended December 2014 with Aurobindo Pharma, Lupin, Glenmark Pharmaceuticals, Alembic Pharmaceuticals, Jubilant Life Sciences, Natco Pharma, Sun Pharmaceuticals, Hetero Labs, etc., received good number of approvals.
These companies are working towards creating niche and complex products through investments in R&D. Despite high risk of success, gestation periods and uncertainty regarding returns on investment, Indian companies are continuously investing higher funds in R&D efforts. These companies are entering new tie-ups with major international players, universities, academicians and absorbing new technologies. Indian pharma companies are engaged in contract manufacturing in a big way and R&D investments are offering necessary support for these activities. Even these companies are taking up clinical trials for MNCs.
Sun Pharmaceutical Industries, after merging Ranbaxy Laboratories during 2014-15, remained on top in R&D spending. Its consolidated R&D expenditure increased almost 87 per cent to Rs. 1,856 crore from Rs. 993 crore in the previous year and enhanced its ability to invest further in R&D. Its consolidated net sales also moved up by 71 per cent to Rs. 27,433 crore from Rs. 16,080 crore. R&D spending as percentage of its consolidated net sales worked out to 6.8 per cent as compared to 6.2 per cent in the previous year.
Sun has entered into an exclusive worldwide in-licensing agreement for Merck's investigational therapeutic antibody candidate tidrakiziumab, (MK-3222) to treat chronic plaque psoriasis, a skin aliment. It has setup a joint venture with Intrexon Corporation for developing gene-based therapies for ocular diseases. Sun has strengthen Taro's R&D pipeline and Taro had a pipeline of 35 ANDAs awaiting US FDA approval as at the end of 2014-15.
Dr Reddy's Laboratories has pushed its R&D spending by 33.4 per cent to Rs. 1,685 crore during 2014-15 from Rs.1,263 crore, and remained as second highest R&D spender. This was followed by Lupin with R&D spending up by 16.8 per cent to Rs. 1,118 crore from Rs. 958 crore. The fourth largest R&D spender, Cipla invested an amount of Rs. 844 crore in R&D as compared to Rs.518 crore in the previous year, a significant growth of over 63 per cent. Glenmark's R&D investment remained almost same at Rs. 600 crore.
Further, Aurobindo Pharma, Biocon, Sun Pharmaceutical Advance Research Co (SPARC), belonging to Sun Pharmaceutical and Ajanta Pharma registered noticeable growth of over 30 per cent in R&D expenditure during 2014-15. Similarly, Ipca Laboratories and Natco Pharmaceuticals also shown strong growth of over 25 per cent in R&D spending during 2014-15. However, the R&D expenditure of Piramal Healthcare, Unichem Laboratories, Orchid Chemicals and Pharmaceuticals, Jubilant Lifesciences, Panacea Biotec and Strides Arcolab declined during 2014-15.
Lupin has intensify is research efforts to address opportunities in difficult-to-do generics, dermatology, inhalation, complex injectables and the biosimilars space. It has undertaken biotechnology development program with the help of 190 highly-qualified bio-technologists. Its biosimilars pipeline includes 12 blockbuster molecules. Its two biosimilars are ready to launch in India under the brand names Lupifil and Lupifil-P. Its cumulative ANDA filings with the US FDA reached at 210 with 111 approvals received. Its cumulative DMF filings reached at 157 as at the end of 2014-15.
Biocon is developing novel biologics and biosimilars for addressing chronic diseases like cancer diabetes and autoimmune conditions for patients across the globe. Biocon, Asia's largest insulins producer, has stepped up its R&D spending by over 50 per cent to Rs. 200 crore during 2014-15. Its oral insulin under development has the potential to transform diabetes management the world over. The company is setting up integrated insulins manufacturing facility at Malaysia. It is offering niche services to multinational companies like Bristol Myers Squibb, Abbott and Baxter. Its subsidiary Syngene has built a strong reputation of being the 'innovation partner' for many of its clients and well positioned to tap global contract research organization opportunity. It filed over 1,150 patent applications and holds over 530 patents. Syngene International, a leading contract research organisation of Biocon, entered the capital market and now setting up a new manufacturing facility at Mangalore SEZ and is in the process of acquiring 40 acres of land and obtaining necessary approvals. The estimated expenditure for setting up the facility is US$ 100 million.
DRL's R&D expenditure increased sharply by 33.4 per cent to Rs. 1,685 crore during 2014-15, which worked out to 11.5 per cent of its consolidated net sales. It filed 77 DMFs, taking the cumulative number of DMF filings to 735 as at the end of March 2015. Similarly it filed 13 ANDAs with US FDA and cumulatively 68 ANDAs pending approval. It has more than 2000 scientists across its development centers in India, UK, US and Netherlands. The company launched 61 new products in FY2015.
Aurobindo Pharma, which has set up a revenue target of US$ 3 billion by 2017-18, is moving ahead strongly by investing in R&D activities. Its R&D expenditure increased by 33 per cent to Rs. 360 crore during 2014-15. The company has started investing in peptide technology and is building a commercial facility with two modules commensurate with cGMP standards. It has developed technologies for more than ten products. The company cumulatively filed 192 DMFs and 376 ANDAs. It received total 193 ANDA approvals and 183 ANDAs were under review.
Aurobind has developed and made penem filings for four products in injectable portfolio and it is planning to launch products in Brazil and Mexico in current year. The company is now entering the vaccines business with a joint venture for developing pneumococcal conjugate vaccine. The company is also working on 15 oncology products.
Glenmark's consolidated R&D spending remained almost stagnant at Rs. 600 crore during 2014-15. It announced first clinical development candidate in oncology, GBR 1302, a bispecific antibody for cancer treatments. The company is initiating a phase I clinical trial for GBR 1302 in Germany. It another product GBR-900 is entering clinical development in current year and first t anti-OX40 monocional antibody has completed phase I and phase II studies in US and EU. The company is moving fast in NCE front also and its mPGES-1 discovery program, GRC 27864 has moved forward in human trials and is nearing completion of phase I. Currently it has 70 applications pending with the US FDA, of which 33 are Paragraph IV applications.
Panacea Biotech's R&D expenditure declined sharply by over 47 per cent to Rs. 46.82 crore during 2014-15 from Rs. 88.88 crore due to heavy losses. It has set up four disciplinary R&D centers. at Navi Mumbai, Lalru, Mohali and New Delhi for development of vaccine, biopharmaceuticals, proteins, peptides, monoclonal antibodies, NDDS, etc., It invested 6.8 per cent of net turnover on R&D during 2014-15. Its R&D center is focusing in the fields of oncology and organ transplantation. The company has filed more than 1,500 patent applications worldwide including 230 patent applications in India.
Thus, the rising investment in R&D will give necessary push to overall working and presence in regulated and emerging market. Indian companies are pushing the boundaries of innovation to meet niche unmet medical needs. These companies are focusing on R&D to develop new chemical or molecular entities. Anti-cancer treatments and diabetes attract the large R&D investments. It is expected that the new government may initiate steps to offer tax incentives or favorable tax environment for investment in R&D in near future.