Kiran Shaw led Biocon files prospectus for Syngene IPO to raise Rs600 crore, The company plans to sell 22 million equity shares!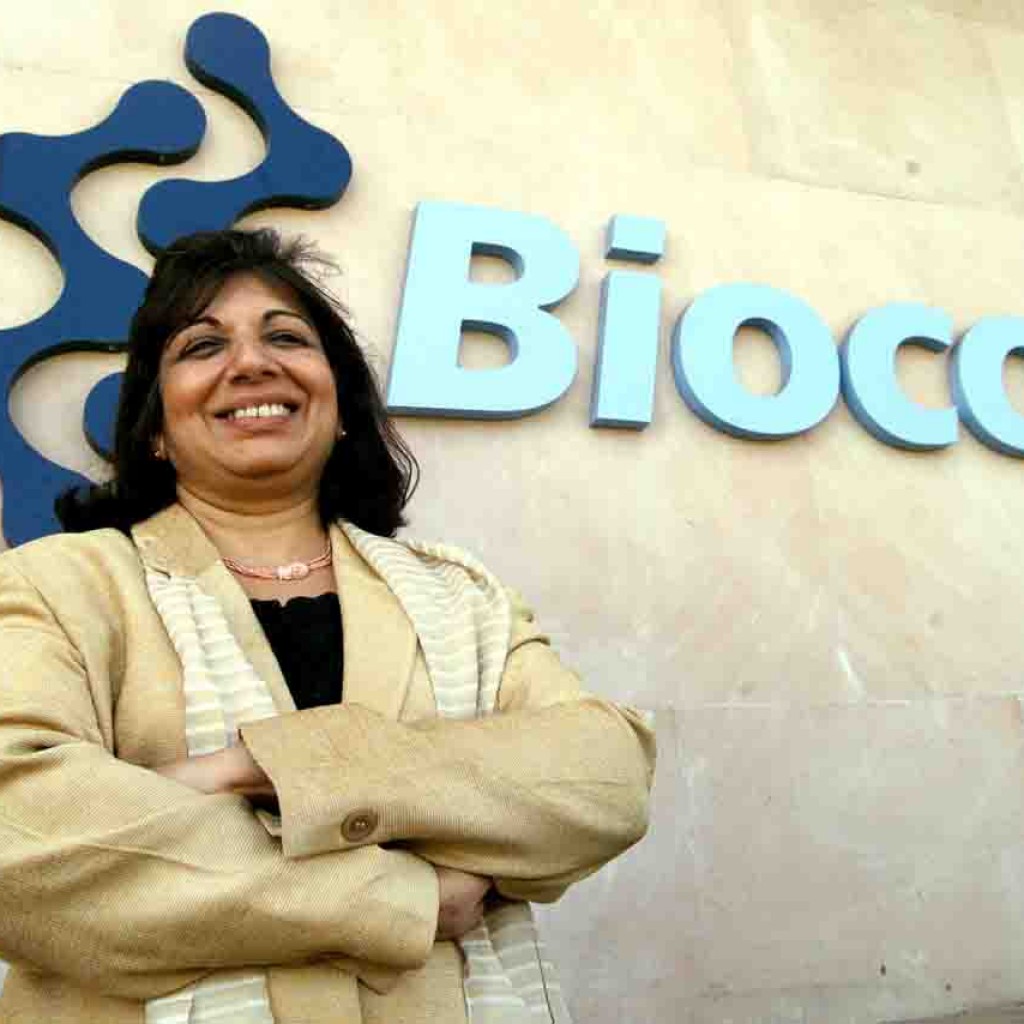 Biocon is planning to get its subsidiary Syngene listed on Dalal Street. The company owns 86 percent stake in Syngene and is expected to raise Rs 1,000 crore by hitting the primary markets. Speaking to CNBC-TV18, Kiran Mazumdar Shaw, CMD, Biocon said the company has filed the Draft Red Herring Prospectus (DRHP) Wednesday and if everything goes on track, Syngene will be ready to get listed around July. Biocon will be offloading at least 10 percent of Syngene equity as it needs funds to support some of its Research and Development (R&D) programmes, added Shaw. Below is verbatim transcript of the interview: Q: Have you filed the DRHP for doing an Initial public offering (IPO) for Syngene? A: Yes. We have just done that earlier today. Q: What is the amount you are looking to raise, how much will Biocon divest and how much will you issue in the form of new shares? A: You will have to wait for some of those facts to come out in the next few days because right now we have to go through the formalities of filing with Securities and Exchange Board of India (Sebi), getting their approval, getting Foreign Investment Promotion Board (FIPB) approval and only then can we actually share with you all the other details. Q: Do you have to take FIPB approval before you file with the Sebi? A: No, we also have to get FIPB approval and so, there are two approvals that we need. Q: How is Syngene poised at present and funding requirements if any and how you view the business overall? A: This is going to be Biocon offering its shares for sale so Syngene really does not require to raise any funds as such but this is about Biocon monetizing its shareholding in Syngene to a certain extent because we need funds to support some of our R&D programmes and that is the reason why we are doing it. Q: What is your fund requirement, how much are you looking to raise? A: You will have to wait for a while because you will get all that. We have mentioned in the past it will be a minimum of 10 percent of our shareholding. Q: That is what I was coming to because there have been different reports indicating that you could be selling as much as 15 percent as well. A: You will have to wait, I can't share all the information with you but this is as best as I can disclose. Q: When you first got 10 percent into Syngene your valuations were Rs 3,800 crore for the entire company. Have valuations improved, what are you looking at by way of valuations now? A: We certainly expect that it will be higher than the previous level. Q: Any ball park figure? A: Be patient you will get to know what the offer price is. Q: What is the timetable you are looking at, when will the approvals come and when will the DRHP be filed and when will the issue hit the street? A: If all goes well we should be able to list sometime in July because Sebi takes 45 days to give approval. Then it depends on the FIPB approval but hopefully, if everything goes on track then we should be ready to list around July. Q: An IPO for Syngene has been in the pipeline for some time now. Your sense on the timing why now and just a quick overview on the business and since you are expecting valuations to improve over the deal we saw last year, your outlook on the company? A: Syngene has enjoyed a very robust and steady growth and we as a company want to ensure that we keep seeing this positive trajectory and we felt that this was a time that Syngene was now ready to go to the market. Biocon stock price On April 21, 2015, Biocon closed at Rs 456.10, up Rs 13.55, or 3.06 percent. The 52-week high of the share was Rs 553.70 and the 52-week low was Rs 402.45. The company's trailing 12-month (TTM) EPS was at Rs 20.01 per share as per the quarter ended December 2014. The stock's price-to-earnings (P/E) ratio was 22.79. The latest book value of the company is Rs 120.84 per share. At current value, the price-to-book value of the company is 3.77.Biotechnology major Biocon on Wednesday filed prospectus with market regulator Sebi for the initial public offer (IPO) of its research arm Syngene through which aims to raise around Rs.600 crore that will be used to fund its R&D (research and development) programmes.
@kiranshaw Kiran Shaw led Biocon files prospectus for Syngene IPO to raise Rs600 crore, The company plans to sell 22 million equity shares!

— Indian Affairs (@Indian_Affairs) April 23, 2015
"The DRHP (Draft Red Herring Prospectus) has been filed with the market regulator today," the company said.The company plans to sell 22 million equity shares, including reservation of up to two million shares for Biocon shareholders, through an offer for sale.While the company did not comment on the amount to be raised through the IPO, sources said it could be around Rs.600 crore, which will be used to fund research and development programmes.The stake dilution will be 11% of the post issue diluted equity capital of Syngene. Out of the total shares on offer, 50% has been reserved for QIBs, 15% for high net worth individuals and 35% for retail investors.The listing is expected to materialise by July this year subject to receipt of regulatory approvals on time. In January this year Biocon concluded sale of 10% stake in Syngene for Rs.380 crore to IVF Trustee Company Private Ltd.The deal had put the entire valuation of Syngene International Ltd at Rs.3,800 crore. The public listing of Syngene, which offers integrated drug discovery and development services with capabilities in medicinal chemistry, biology, in vivo pharmacology and toxicology, has been much-delayed. The plan has remained unexecuted since 2012 due to uncertainties in global and domestic economic environment.Syngene has a research team of over 2,300 scientists.
---
Kiran Mazumdar-Shaw is the founder of Biocon, India's largest publicly traded biopharma firm which she built from a garage startup into a maker of drugs for diseases such as cancer and diabetes. While she's aiming to more than double Biocon's $480 million revenues to $1 billion by 2018, she's now preparing to list fast-growing contract research arm Syngene later this year. The proposed listing lifted the company's shares though in the latest quarter Biocon's net profit fell 13%, due to rising research expenses and her focus on developing novel drugs, such as oral insulin. Mazumdar- Shaw garnered accolades in 2014: She was awarded the Global Economy Prize by Germany's Kiel Institute and the Othmer Gold Medal by the U.S.-based Chemical Heritage Foundation. She sits on the board of tech giant Infosys and chairs the board of governors of the Indian Institute of Management, Bangalore.