Facial Plastic Surgeon Dr.Debraj Shome & Cosmetic Dermatologist Dr.Rinky Kapoor led "The Esthetic Clinics" receive "Most Promising & Innovative Cosmetic Clinic 2016" at Pharma Leaders 2016 Power Brand Annual Award Ceremony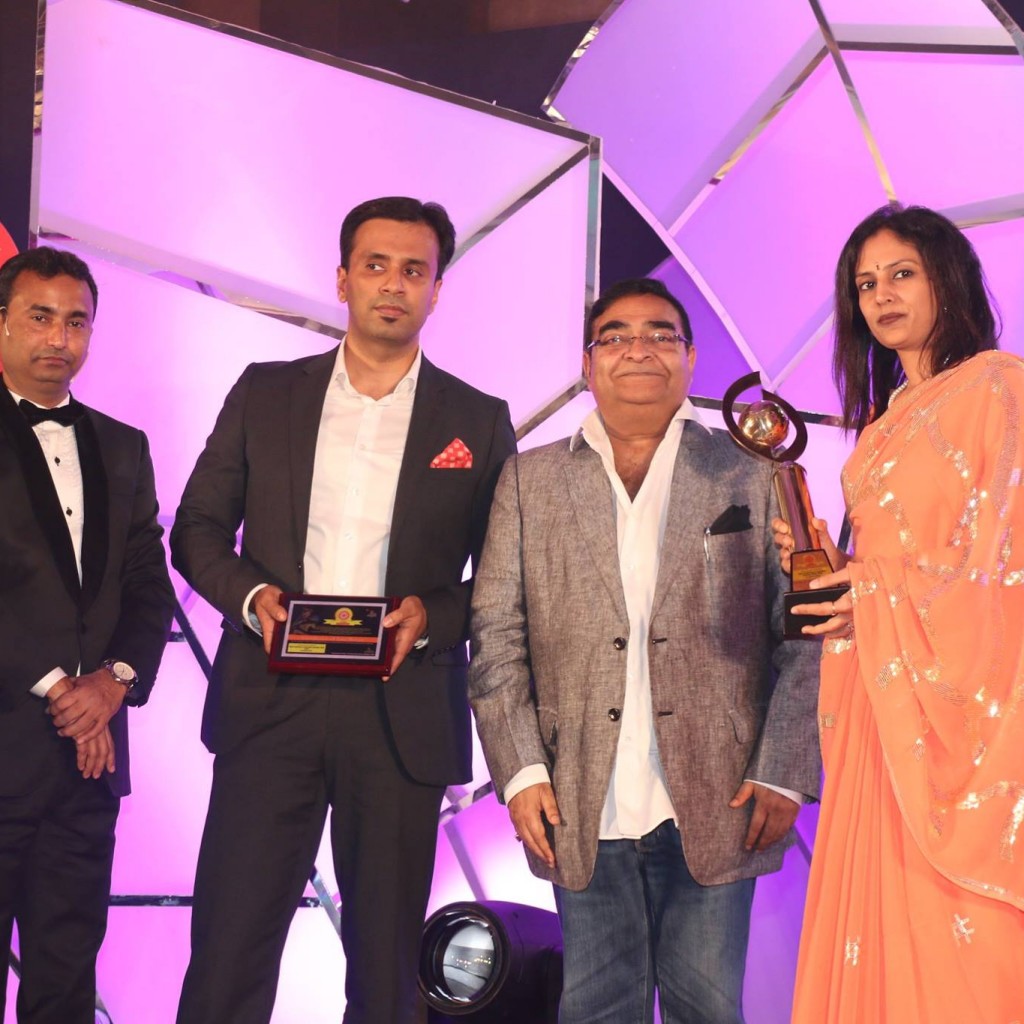 Facial Plastic Surgeon Dr.Debraj Shome & Cosmetic Dermatologist Dr. Rinky Kapoor managed The Esthetic Clinics receive "Most Promising & Innovative Cosmetic Clinic 2016" at Pharma Leaders 2016 Power Brand Annual Award Ceremony
The Esthetic Clinics voted by the Network 7 Media Group Jury for bringing revolutionary & cutting-edge researches in Plastic and Cosmetic Surgery
Mumbai based The Esthetic Clinics which underwent a massive makeover recently & was inaugurated in Mumbai suburb for renovating its state of the the art facilities because of the growing demand for Plastic and Cosmetic Surgery, received the most prestigious & coveted award "Most Promising & Innovative Cosmetic Clinic 2016" at the Pharma Leaders 2016 Power Brand Annual Award Ceremony held in Mumbai at the glittering award ceremony of the 9th annual pharmaceutical leadership summit & pharma leaders business leadership awards 2016 in the recently concluded event in December where asia's top healthcare leaders were in full attendance. More than 350 healthcare leaders were present including the veteran cardiologist Dr. Sudhansu Bhattacharyya, Mr. Rajendra Pratap Gupta, Advisor to Health Minister, Government of India, Dr. A. V. Gurava Reddy, Managing Director & CEO, Sunshine Hospital,Dr. Manoj Khanna, Founder and Chairman, Enhance Clinics, Dr. Kishore Kumar, Chairman, Cloudnine Hospital
Facial Plastic Surgeon Dr.Debraj Shome & Cosmetic Dermatologist Dr. Rinky Kapoor, both co-founders of The Esthetic Clinics received the award in person. The Trophy & Citations was received from the hands of Dr. Mukesh Batra, Chairman, Dr Batras & satya brahma, chairman & editor-in-chief, pharma leaders group
---
The Esthetic Clinics  are run by a group of world-class centers, dedicated to plastic surgery & skin care of the entire body. The clinics practice evidence-based medicine & perform cosmetic surgery for beauty, plastic surgery for birth abnormalities, plastic surgery for fractures, trauma & cancer induced facial deformities, provide laser surgery & many cosmetic solutions for skin cosmesis, as well as provide therapy for many skin diseases.The Esthetic Clinic  is currently located at the Nova Surgical Centers, Mumbai, India and other reputed hospitals in Mumbai, India, which are JCI accredited top-class facilities & combine the best plastic surgeon & the best skin care doctor (dermatologist) as well as the most advanced laser equipments anywhere in Asia, to provide the best possible care to the patients. Top facial plastic surgeon. Dr. Shome is currently a Consultant at the best Mumbai hospitals like Saifee Hospital, Breach Candy Hospital, Holy Family Hospital & Nova Specialty Hospital in Mumbai, India. He was the co-founder of the Esthetic Clinic at Apollo health City, Hyderabad. Best Cosmetic Dermatologist Dr. Rinky Kapoor is currently a consultant at one of India's top hospitals, Fortis Hospitals, Mumbai. She was the co-founder of the Esthetic Clinic at Apollo health City, Hyderabad.
---
Established by the illustrious healthcare communication media Pharma Leaders, the flagship healthcare brand of mainstream media Network 7 Media Group,pharma leaders is arguably the pioneer in healthcare communications & asia's most influential healthcare media. The objective of the pharma leaders recognition is to honor the mind of the leader & be a part of the celebration. Pharma Leaders Power Brand  Awards celebrate the accomplishments and spirit of the healthcare innovations by recognizing the extraordinary achievements of individuals & companies in the areas of best healthcare practice, governance, research & entrepreneurship.
Over the last One decade, Pharma Leaders Power Brand Awards, symbolize the persistence and excellence in inspiring the region's drive to remain in the forefront of innovation, creativity and ingenuity in the healthcare global innovations by recognizing and honoring innovators and defining excellence. It unwaveringly continues its passionate journey of celebrating the indigenous achievements of leaders and organizations that have made significant difference to their profession, industry, and to the healthcare progress regionally and globally. By focusing on merits, innovations, rich healthcare leadership rewarding best practices, and recognizing outstanding contributors, Pharma Leaders awards put the spotlight is on those leaders and organizations which have really excelled, as well as the stories that they have created to build a stronger & healthier india.