Assocham Releses Top 20 leading Indian women: Swati Piramal from Pharmaceuticals.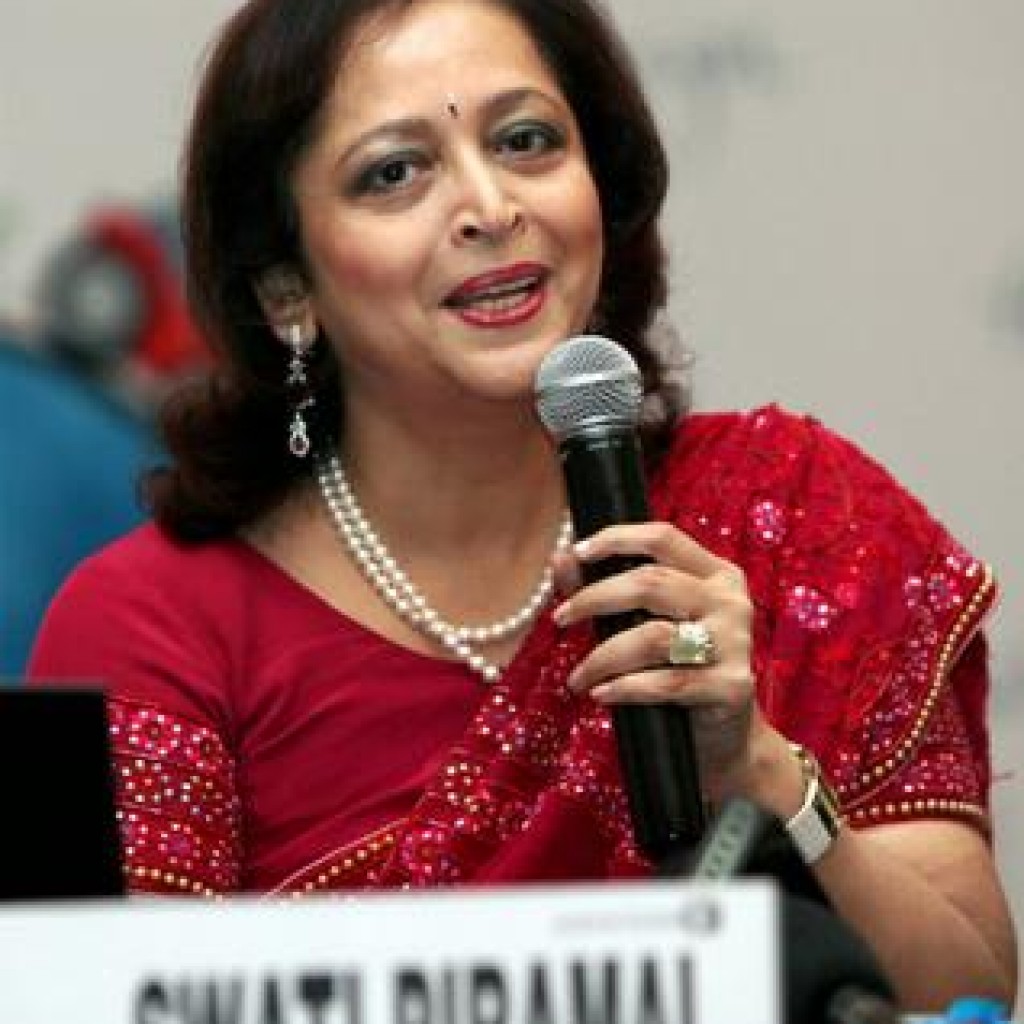 Ms. Chanda Kochchar, Ms. Indra Nooyi, Ms. Kiran Mazumdar-Shaw, Ms. Aishwarya Rai Bachchan and Ms. Vidya Balan join the ladder of Ms. Sonia Gandhi, the most popular Indian woman, reveals a comprehensive survey released on eve of Women's Day by ASSOCHAM- Zee Business to ascertain the leading women of India in 2012.
The survey was undertaken ahead of the International Day; ASSOCHAM-Zee Business survey unveiled its list of the India's most popular women in 2012 and Ms. Sonia Gandhi top the list (1st) in India. Other Indian women on the list are Ms. Chanda Kochchar (2nd), Ms. Indra Nooyi (3rd), Ms. Kiran Mazumdar-Shaw (4th) and Ms. Aishwarya Rai Bachchan (5th).
In its countrywide joint survey conducted by the Associated Chambers of Commerce and Industry of India & Zee-Business under the aegis of its Social Development Foundation, in the months of January-February 13 on "Most popular women of India in 2012", survey has endeavored to identify the popular women leaders who are well-recognised by people for their efforts in shaping India.
Major metropolitan cities in which respondents were interviewed include Delhi-NCR, Mumbai, Ahemdabad, Cochin, Bangalore, Hyderabad, Indore, Patna, Pune, Chandigarh and Dehradun.
On the eve of Women's Day, ASSOCHAM's study based on the survey of 2,000 corporates employees from 32 various companies/organizations across 11 broad sectors of the economy. A little over 200 employees were selected from each city on an average.
The survey reveals that Ms. Shikha Sharma, MD and CEO, Axis Bank ranks 6th position followed by Ms. Vidya Balan (7th), one of Bollywood's pre-eminent leading ladies and Ms. Mary Kom, a female boxer from Manipur also scores 8th position.
Around 55 per cent of the survey respondents fall under the age bracket of 20-29 years, followed by 30-39 years (26 per cent), 40-49 years (16 per cent), 50-59 years (2 per cent) and 60-69 years (approximately 1 per cent).
The survey was able to target corporate employees from 18 broad sectors, with maximum share contributed by employees from IT/ITes sector (17 per cent).
After IT/ITeS sector, contribution of the survey respondents from financial services is 11 per cent. It includes employees engaged in banking sector, stock brokerage house, insurance sector, financial consultancy and chartered accountants. Employees working in engineering and telecom sector contributed 9 per cent and 8 per cent respectively in the questionnaire. Nearly 6 per cent of the employees belonged from market research/KPO and media background each. Management, FMCG and Infrastructure sector employees share is 5 per cent each, in the total survey. Respondents from power and real estate sector contributed 4 per cent each. Employees from education and food& beverages sector provided a share of 3 per cent each. Advertising, manufacturing and textiles employees offered a share of 2 per cent each in the survey results.
Ms. Saina Nehwal also achieved 9th rank in the survey, winning three International tournaments back to back and upsetting top seeded players in World Badminton. Ms. Kiran Bedi India's first and highest ranking officer ranks 10th position of the ASSOCHAM survey, highlights the survey.
Ms. Naina Lal Kidwai, Country Head of HSBC ranks 11th in their list of most leading women of country followed by Ms. Swati Piramal, Vice Chairperson of Piramal Life Sciences limited and Director of Piramal Healthcare Limited. She is also the past president of ASSOCHAM ranks 12th position.
Ms Shabana Azmi one of the most leading actresses to have graced the screens of Bollywood score the 13th position, adds the survey. Ms. Ekta Kapoor, the Creative Director of Balaji Telefilms ranks 14th position for her entrepreneurial skills and achievements, mentions the survey.
Ms. Zoya Akhtar, one of India's great director of the Indian cinema scores the 15th position. Ms. Sushma Swaraj (16th), the Member of the Indian Parliament, leader of opposition and a well-known political figure is a role model for women who are looking to achieve great heights.
Ms. Jayalalithaa Jayaram, the Chief Minister of the state of Tamil Nadu, India. She was a popular film star in Indian cinema before her entry into politics, having appeared in many Tamil and Telugu films, as well as several produced in Hindi and Kannada scores 17th position.
Ms. Vinita Bali, Managing Director, Britannia Industries ranks the 18th position followed by Ms. Shobha De an eminent Indian novelist, who is often known as India's Jackie Collins also score the 19th position and Ms. Mamata Banerjee (20th ), current chief minister of the Indian state of West Bengal.
Ranks
Names
1st
Ms. Sonia Gandhi
2nd
Ms. Chanda Kochchar
3rd
Ms. Indra Nooyi
4th
Ms. Kiran Mazumdar-Shaw
5th
Ms. Aishwarya Rai Bachchan
6th
Ms. Shikha Sharma
7th
Ms. Vidya Balan
8th
Ms. Mary Kom
9th
Ms. Saina Nehwal
10th
Ms. Kiran Bedi
11th
Ms. Naina Lal Kidwai
12th
Swati Piramal
13th
Ms Shabana Azmi
14th
Ms. Ekta Kapoor
15th
Ms. Zoya Akhtar
16th
Ms. Sushma Swaraj
17th
Ms. Jayalalithaa Jayaram
18th
Ms. Mamata Banerjee
19th
Ms. Meira Kumar
20th
Ms. Dimple Yadav